CCCH9026 China: Culture, State and Society
Rule of Law and China's Economic Miracle
---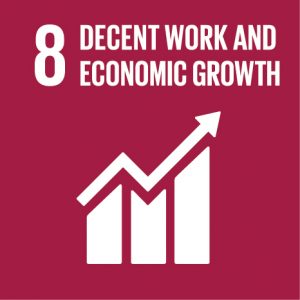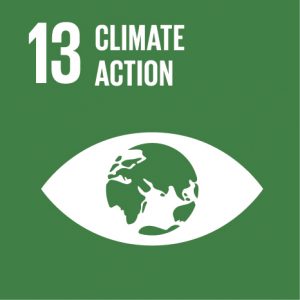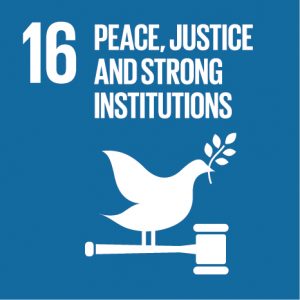 Course Description
This course aims to explore an intriguing puzzle in the rise of contemporary China: How has the country achieved rapid economic growth in the past four decades in the absence of Western-style legal and democratic systems, both of which are conventionally viewed to be essential to economic development? Arising from this puzzle is heated debate worldwide over the relative efficacy of the so-called Beijing vs. Washington Consensuses. In order to unwind this puzzle, the course examines three key issues: (i) how China's economic reform can be understood in the historical and comparative context, specifically the relevance of the East Asian developmental states model; (ii) what role China's legal system as well as the relationship between law and politics has played in the country's economic development; (iii) whether China's experience can be called "growth without rule of law," and whether it presents viable alternative that may inform other developing economies in their pursuit of prosperity. The course covers the following aspects of the Chinese legal and political systems in investigating their relationship to the country's economic growth: legitimacy building, decentralization as a constitutional system, courts, governance of state-owned enterprises, formal and informal financing, property rights protection, environmental protection, labor regulation, China's global economic engagements, and cyber governance.
Course Learning Outcomes
On completing the course, students will be able to:
Articulate the role of legal and political reforms in China's economic growth, particularly the reforms aimed at establishing market mechanisms and separating the Communist Party and the Chinese state.
Evaluate the effects of major reform projects and processes in China's legal and political systems that are associated with building a market economy, including positive achievements and remaining deficiencies and challenges.
Use case studies to demonstrate the dymanism of China's social and economic transition during the reform era.
Employ a cultivated sensitivity to cultural, social, historical and political-economy issues that arise in the implementation of rule of law reform projects and in the transformation of the Party-State in China.
Explain China's economic miracle in comparison with the experience of other developing countries with or without well-defined rule of law and vigorous political democracies, such as India and Russia, and assess whether China has shown an alternative possibility of modernity.
Offer Semester and Day of Teaching
First semester (Wed)
---
Study Load
| | |
| --- | --- |
| Activities | Number of hours |
| Lectures | 24 |
| Tutorials | 12 |
| Reading / Self-study | 47 |
| Practicals | 8 |
| Assessment: Presentation (incl preparation) | 29 |
| Total: | 120 |
Assessment: 100% coursework
| | |
| --- | --- |
| Assessment Tasks | Weighting |
| Lecture and tutorial participation | 30 |
| Essays | 50 |
| Presentation | 20 |
---
Required Reading
Allen, F., Qian. J., & Qian, M. (2005). Law, Finance, and Economic Growth in China. The Journal of Law and Economics, 77, 57-116.
Coase, R. (2007). The Problem of Social Cost. The Journal of Law and Economics, 56(4), 1-13.
Dai, X. (2018). Toward a Reputation State: The Social Credit System Project of China. SSRN. From https://papers.ssrn.com/sol3/papers.cfm?abstract_id=3193577.
Gallagher, M. E. (2017). Authoritarian Legality in China: Law, Workers, and the State. Cambridge University Press. [Chap. 3]
Gibson, R. J., & Milhaupt, C. C. (2011). Economically Benevolent Dictators: Lessons for Developing Democracies. The American Journal of Comparative Law, 59, 227-288.
Kidane, W. (2016). China's Bilateral Investment Treaties with African States in Comparative Context. Cornell International Law Journal, 49, 141.
La Porta, R., Lopez-de-Silanes, F., & Shleifer, A. (2008). The Economic Consequences of Legal Origins. Journal of Economic Literature, 46, 285-332.
Ohnesorge, J. K. M. (2007). Developing development theory: law and development orthodoxies and the Northeast Asian experience. University of Pennsylvania Journal of International Economic Law, 28, 219-308.
Öniş, Z. (1991). The logic of the developmental state. Comparative Politics, 24, 109-126.
Qiao, S. (2015). Small Property, Big Market: A Focal Point Explanation. American Journal of Comparative Law, 63(1), 197-238.
Sen, A. (1999). Development as Freedom. Anchor Books. [Chap. 1]
Spamann, H. (2010). The "Antidirector Rights Index" Revisited. The Review of Financial Studies, 23, 467-486.
Van Rooij, B. (2006). Implementation of Chinese Environmental Law: Regular Enforcement and Political Campaign. Development and Change, 37, 57-74.
Wu, M. (2016). The China, Inc. challenge to global trade governance. Harvard International Law Journal, 57, 261.
Xu, C. (2011). The Fundamental Institutions of China's Reforms and Development. Journal of Economic Literature, 49(4), 1076-1151.
Yang, H., & Zhao, D. (2015). Performance Legitimacy, State Autonomy and China's Economic Miracle. Journal of Contemporary China, 24, 64-82.
Zhang, X. H. (2016). Judicial Enforcement Deputies: Causes and Effects of Chinese Judges Enforcing Environmental Administrative Decisions. Regulation & Governance, 10(1), 29-43.
Zhao, D. (2009). The Mandate of Heaven and Performance Legitimation in Historical and Contemporary China. American Behavioral Scientist, 53(3), 416-433.
---
Course Co-ordinator and Teacher(s)
Course Co-ordinator
Contact
Dr Z. Liu
Department of Law, Faculty of Law
Tel:
Email: liuz@hku.hk
Teacher(s)
Contact
Dr Z. Liu
Department of Law, Faculty of Law
Tel:
Email: liuz@hku.hk
Dr Y. Xia
Department of Law, Faculty of Law
Tel:
Email: yingxia@hku.hk