CCCH9027 China: Culture, State and Society
China's Ethnic Groups: Cultural Assimilation or Cultural Pluralism?
---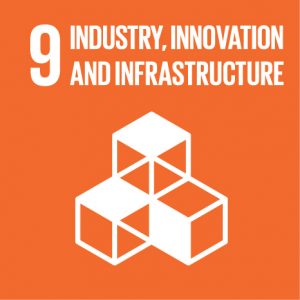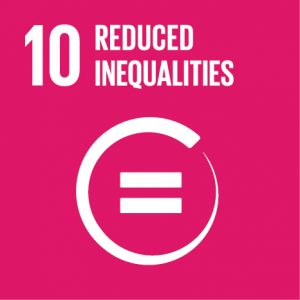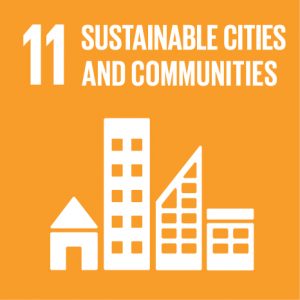 Course Description
[This Common Core course is of a 'flipped classroom format', i.e., much of the traditional in-class lecturing will be replaced by video lectures and other online learning materials, thus the time-tabled lecture hours will be used for collaborative learning activities.]
Contemporary China is a multiethnic state with a large ethnic minority population of about 116 million. The state designated ethnic autonomous areas occupy half of the country and 90% of the borderlands with 16 other countries. The government recognizes 55 ethnic minority groups based on each groups common cultural characteristics of historical origins, mode of production, language, culture, customs, religion, and a sense of solidarity.
What interethnic processes, then, are at work in multiethnic China? Is it pluralism or assimilation of some variation of accommodation? As China becomes the most powerful economy in the world, what can other multiethnic countries learn from China's experience?
This course examines how China's civilization, institutions, laws and policies address the challenge of multiethnic integration. It also will look at some specific ethnic groups, including the Tibetans, Uyghurs, Mongols, Huis, Koreans, Lahus, Dongxiangs, Naxis, and others. The course will highlight the rich array of ethnic languages, religious practices, and other cultural traditions as situate themselves within the mainstream of China's development. Finally, the course examines how education, as a mechanism of cultural reproduction and transmission, shapes ethnic identities.
Students in the class will share their own interethnic experience and consider what it means to be an ethnic minority in the Chinese mainland, Taiwan, Hong Kong, and Macao. The course introduces the idea of cross-cultural communication as a way to bridge the differences between your own culture and the cultures of other ethnic groups locally, regionally, and globally.
The course uses a flipped classroom format as a way to discover innovative ways to think about China's future as a highly diverse civilization. Students work collaboratively with classmates in small groups to identify, compare, and analyze the way that social, economic, and cultural challenges are addressed by different ethnic groups.

Course Learning Outcomes
On completing the course, students will be able to:
Articulate a broader perspective and a deeper critical understanding of the complex connections between historical issues of contact and accommodation among China's ethnic groups.
Better navigate the similarities and differences between your own culture and the cultures of other ethnic groups in China.
Identify strategies to participate fully in ethnic intergroup relationships in your country, locally and nationally.
Use primary or secondary data to demonstrate how creative, collaborative, and communication skills contribute to the quality of China's ethnic intergroup relations and the improvement of social equality, economic development, cultural autonomy and national unity.
Offer Semester and Day of Teaching
Second semester (Wed)
---
Study Load
| | |
| --- | --- |
| Activities | Number of hours |
| Lectures | 24 |
| Tutorials | 10 |
| Online course material | 24 |
| Reading / Self-study | 36 |
| Assessment: Essay / Report writing | 36 |
| Assessment: Presentation (incl preparation) | 38 |
| Total: | 168 |
Assessment: 100% coursework
| | |
| --- | --- |
| Assessment Tasks | Weighting |
| Group project and presentation | 40 |
| Research paper | 50 |
| Reflection writing | 10 |
---
Required Reading
Excerpts to be made available on Moodle from:
Chen, Y. -B. (2020). From "Lamb Kebabs" to "Shared Joy": Cultural Appropriation, Ignorance and the Constrained Connectivity within the "One Belt, One Road" Initiative. Journal of Contemporary China, 29(121), 1-16.
Cornell, S., & Hartmann, D. (2006). Ethnicity and race: Making identities in a changing world. Pine Forge Press. [Mapping the terrain: Definitions (pp. 15-38)]
Ge, Z. (2018). What is China? Territory, ethnicity, culture, and history. Cambridge, Massachusetts: Harvard University Press. [pp. 134-148]
Liebold, J. (2016). Preferential policies for ethnic minorities in China. In X. Zang (Ed.), Handbook on Ethnic Minorities in China (pp. 165-188). Routledge Press.
Postiglione, G. (2009). Education of ethnic groups in China. In J. Banks (Ed.), The Routledge international companion to multicultural education (pp. 501-511). New York and London: Routledge.
Postiglione, G. (2009). Ethnic minorities in China. Berkshire encyclopedia of China. USA: Berkshire Publishing Company. [pp. 763-770]
Postiglione, G. A. (2009). Dislocated education: The case of Tibet. Comparative Education Review, 53(4), 483-512.
Postiglione, G. A., & Jiao, B. (2009). Tibet's relocated schools: Popularization reconsidered. Asian Survey, 49(5), 895-914.
Sun, Y. (2020). From Empire to Nation State: Ethnic Politics in China. Cambridge University Press. [Chap. 1 "What is destabilizing about China's ethnic regions?" (pp.1-24)]
Wang, G. W. (1991). The Chineseness of China. Oxford University Press. [pp. 1-7]
---
Course Co-ordinator and Teacher(s)
Course Co-ordinator
Contact
Professor G.A. Postiglione
Faculty of Education (Social Contexts and Policies of Education)
Tel: 2859 2526
Email: gerry@hku.hk
Teacher(s)
Contact
Professor G.A. Postiglione
Faculty of Education (Social Contexts and Policies of Education)
Tel: 2859 2526
Email: gerry@hku.hk