CCCH9031 China: Culture, State and Society
Property Rights, Built Heritage and Sustainable Development in Hong Kong
---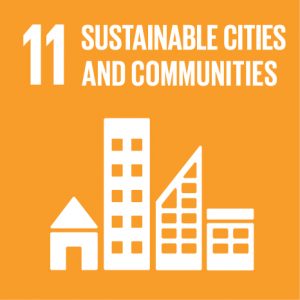 Course Description
The goal of this course is to stimulate students' interest in built heritage conservation and utilization, along with a view to motivate and empower them to partake in community action for heritage conservation as responsible citizens. Through organized and guided local field studies on selected Hong Kong military and civilian built heritage sites and lectures, the course examines how built heritage conservation, as an emerging policy issue in Hong Kong and the rest of China, can be understood in terms of basic concepts of property rights and sustainable development.  It introduces simple theoretical concepts of property rights and sustainability to students through observing examples of built heritage conservation in Hong Kong from a media perspective and from personal experience as informed by an awareness of relevant policy initiatives and social actions. Students will have opportunities to review selected case studies in tutorials and participate in organized field trips to selected Hong Kong military and civilian heritage sites.  The knowledge base is in the fields of architecture, property rights, building development, and development control.  Attention will be particularly drawn to examples of local real life attempts to transform areas suffering from environmental degradation into positive and attractive sustainable uses.
 [This course has a MANDATORY field trip component as a primary vehicle of learning.  There will be a total of three field trips (9:30am to 5:00pm). Any of these trips will be rescheduled, shortened or cancelled in case of heavy rains, typhoons or public health requirements.  Students will need to purchase government aerial photos, plans and survey maps (costing not more than about HK$500 per student) for completing the assignments based on fieldwork.]

Course Learning Outcomes
On completing the course, students will be able to:
Describe and explain the observable phenomena of built heritage degradation and conservation in terms of different forms of property rights and modes of access and their resource use implications and the significance of property rights for enabling/inhibiting innovations by investment.
Describe and explain the concept of built heritage and the common methods of classification and conservation; competing conservation approaches and provide an overview of built heritage endeavours by government, NGO and private bodies.
Critically examine a Coasian-Schumpeterian approach to institutional and technical innovations in helping to foster sustainable development by actively conserving and using built heritage.
Apply the approach to sustainable development through innovations to appreciate, evaluate and formulate policy and project proposals for built heritage conservation and use, using real world comparable examples as sources of ideas.
Offer Semester and Day of Teaching
First semester (Sat)
---
Study Load
| | |
| --- | --- |
| Activities | Number of hours |
| Lectures | 7.5 |
| Tutorials | 8 |
| Fieldwork / Visits | 20 |
| Reading / Self-study | 50 |
| Assessment: Worksheets | 12 |
| Assessment: Group project presentation (incl preparation) | 23 |
| Total: | 120.5 |
Assessment: 100% coursework
| | |
| --- | --- |
| Assessment Tasks | Weighting |
| Participation | 20 |
| Group project | 40 |
| Worksheets | 40 |
---
Required Reading
Selections from:
Practice Papers
Davies, S. N. G. (2019). Cape D'Aguilar: an example of multilayered heritage. Survey and Built Environment, 28(1), 8-28.
Davies, S. N. G., Lai, L. W. C., Ho, D. C. W., & Tan, Y. K. (2021). Bokhara Battery and D'Aguilar Battery: Survey findings. Survey and Built Environment, 30(1), 86-106.
Lai, L. W. C., & Ho, D. C. W. (2003). Facilities management and planning for heritage sites: Lessons learnt from a pilot study on dis-used military sites. Facilities, 21(3/4), 80-88.
Lai, L. W. C., Ho, D. C. W., & Leung, H. F. (2003). Survey of the Devil's peak Redoubt and Gough Battery. Journal of the Hong Kong Branch of the Royal Asiatic Society, 42, 101-137.
Lai, L. W. C., Ho, D. C. W., & Yung, P. (2007). Survey of the Pottinger Battery. Journal of the Hong Kong Branch of the Royal Asiatic Society, 47, 91-114.
Theoretical Papers
Lai, L. W. C. (2020). Sustainable development of heritage conservation and tourism: A Hong Kong case study on colonial heritage. Sustainable Development, 28(5), 1181-1188. From http://dx.doi.org/10.1002/sd.2067
Lai, L. W. C., & Ho, D. C. W. (2016). Farms are not zoos: A post-colonial study on enclosure and conservation of military heritage buildings in Hong Kong. Urban Studies, 53(5), 851-866.
Lai, L. W. C., & Lorne, F. T. (2006). Planning by negotiation for sustainable development: A tale of two habitats. Economic Affairs, 26(1), 54-58.
Lu, T. L. D. (2009). Heritage management in post-colonial Hong Kong. International Journal of Heritage Studies, 15(23), 258-272.
Books
Beder, S., & Earth Foundation Australia. (1996). The nature of sustainable development. Newham, Victoria: Scribe Publications. [Part one]
---
Course Co-ordinator and Teacher(s)
Course Co-ordinator
Contact
Dr. L.H.T. Choy
Department of Real Estate and Construction, Faculty of Architecture
Tel: 3917 2146
Email: lennonchoy@hku.hk
Teacher(s)
Contact
Dr. L.H.T. Choy
Department of Real Estate and Construction, Faculty of Architecture
Tel: 3917 2146
Email: lennonchoy@hku.hk
Professor L.W.C. Lai
Department of Real Estate and Construction, Faculty of Architecture
Tel: 2859 7988
Email: wclai@hku.hk