CCCH9045 China: Culture, State and Society
'Superpower': Engaging with the Global Implications of China's Rise
---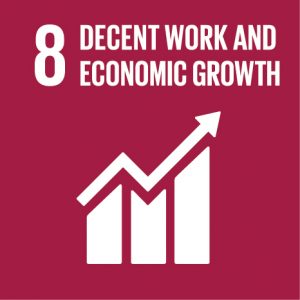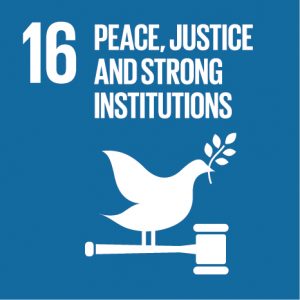 Course Description
The Liberal West is in crisis. From the economic to the political domain, the consensus brokered from Washington of free trade, globalization and democracy appears to be in tatters. But is China ready to take over and lead the world, or will the geopolitical footprint of its rise be purely regional? Could China become a superpower, like the USA, by promising peace and prosperity to the world, or will it focus on (re)building an Asian Empire? This course will ask what the roles and responsibilities of a superpower in the 21st century are and whether China is likely to live up to them, given its turbulent history. In an interdisciplinary manner, the course explores the question of the Rise of China from the perspectives offered by international relations theory while simultaneously applying historical examples in order to better understand the tremendous challenges that China's transformation into a superpower poses to the world.

Course Learning Outcomes
On completing the course, students will be able to:
Explain major factors shaping the development of Sino-American relations.
Apply historical knowledge to point out possible implications of China's rise to become a superpower.
Critically discuss China's foreign policies in relation to the concept of a superpower.
Offer Semester and Day of Teaching
First Semester (Wed)
---
Study Load
| | |
| --- | --- |
| Activities | Number of hours |
| Lectures | 24 |
| Tutorials | 8 |
| Reading / Self-study | 48 |
| Assessment: Group project and presentation | 40 |
| Total: | 120 |
Assessment: 100% coursework
| | |
| --- | --- |
| Assessment Tasks | Weighting |
| Tutorial participation | 30 |
| Group work | 40 |
| Quizzes | 30 |
---
Required Reading and Viewing
Allison, G. (2015, November 27). The key to Henry Kissinger's success: The statesman understood something most diplomats don't: history—and how to apply it. The Atlantic. From https://www.theatlantic.com/international/archive/2015/11/kissinger-ferguson-applied-history/417846/
Allison, G. (2015, September 24). The Thucydides trap: Are the U.S. and China headed for war? The Atlantic. From https://www.theatlantic.com/international/archive/2015/09/united-states-china-war-thucydides-trap/406756/
Arrighi, G. (2007). States, markets, and capitalism, east and west. Positions: East Asia Cultures Critique, 15(2), 251-283.
CNN. (1998). Cold War. [TV series] [Episode 2 'Marshall Plan 1947-1952' from https://www.youtube.com/watch?v=6Ls_Av45DCM, Episode 15 'China']
DocumentaryFR3AK. (2016).Cold War – 15 – China. From https://www.youtube.com/watch?v=S96HI-Sfp_Y
Freymann, E. (2020). One Belt One Road: Chinese Power Meets the World. From https://newbooksnetwork.com/one-belt-one-road [Podcast]
Hunt, M., & Levine, S. (2012). Arch of empire, America's wars in Asia from the Philippines to Vietnam. UNC Press. [Introduction (pp. 1-9)]
Kaplan, R. D. (2012, January/February). Why Mearsheimer is right (about some things). The Atlantic Monthly. From http://www.theatlantic.com/magazine/archive/2012/01/why-john-j-mearsheimer-is-right-about-some-things/308839/
Nathan, A. (2015, November 5). The problem with the China model. China File. From https://www.chinafile.com/reporting-opinion/viewpoint/problem-china-model
Pomerantsev, P. (2015, December 29). Brave new war. The Atlantic. From https://www.theatlantic.com/international/archive/2015/12/war-2015-china-russia-isis/422085/
Wayne, A., Ang, Y. Y., Ford, L., Thornton, S., Mastro, O. S., Denmark, A. M., & Medeiros, E. (2018, December 11). Is this the Beginning of a New Cold War? ChinaFile. From http://www.chinafile.com/conversation/beginning-of-new-cold-war
---
Course Co-ordinator and Teacher(s)
Course Co-ordinator
Contact
Dr P. Johansson
School of Humanities (History), Faculty of Arts
Tel: 3917 7935
Email: pejoh@hku.hk
Teacher(s)
Contact
Dr P. Johansson
School of Humanities (History), Faculty of Arts
Tel: 3917 7935
Email: pejoh@hku.hk