CCCH9046 China: Culture, State and Society
'Propaganda States': Culture, Politics, and Beyond
---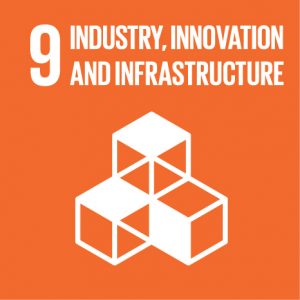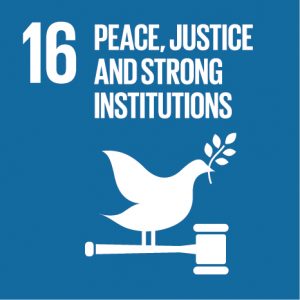 Course Description
The People's Republic of China has repeatedly been referred to as a 'propaganda state.' What does this mean? In one interpretation the ruling China's Communist Party has employed its control over pen as well as sword to secure its power and mould Chinese society and citizens according to its wishes. It has even managed to pacify the World Wide Web with a 'Great Firewall'. But propaganda has hardly been the sole preserve of Communist regimes. Efforts to employ propaganda-like methods were also put into practice extensively in liberal societies such as Europe and the USA.
This course asks about the nature and goals of propaganda. Using the PRC as case study, it considers whether the propaganda regime can be seen as something that has held China back or the very solution to the vastness of territory and population the Chinese government has had to administer. But does the need for propaganda diminish as levels of education rise? Should art and literature really continue to serve the people by serving the party or does China lose something essential for its survival by turning culture into a propaganda tool?

Course Learning Outcomes
On completing the course, students will be able to:
Explain major problems and controversies relating to the role of culture and propaganda in contemporary China.
Analyse the importance of propaganda in setting up and upholding the People's Republic of China.
Discuss critically issues relating to propaganda, art, and culture in contemporary China.
Explain, analyse, and discuss the difference between propaganda and other arts of persuasion.
Offer Semester and Day of Teaching
Second Semester (Wed)
---
Study Load
| | |
| --- | --- |
| Activities | Number of hours |
| Lectures | 24 |
| Tutorials | 8 |
| Reading / Self-study | 48 |
| Assessment: Case study | 40 |
| Total: | 120 |
Assessment: 100% coursework
| | |
| --- | --- |
| Assessment Tasks | Weighting |
| Tutorial participation | 30 |
| Case study | 40 |
| In-class quizzes | 30 |
---
Required Reading and Viewing
Arendt, H. (1967, February 25). Truth and Politics. The New Yorker. From https://idanlandau.files.wordpress.com/2014/12/arendt-truth-and-politics.pdf
Au, K., Fitsell, T., & Griffin, K. (2018, November). China's AI approach to information control. HKU Bulletin, 20(1). From https://www4.hku.hk/pubunit/Bulletin/2018_Nov_Vol.20_No.1/research/page1.html
Byler, D. (2020, December 30). 'Because There Were Cameras, I Didn't Ask Any Questions'. Chinafile. From https://www.chinafile.com/extensive-surveillance-china
Hernández, J. C. (2018, January 29). The propaganda I see on my commute in Beijing. The New York Times. From https://www.nytimes.com/2018/01/28/world/asia/beijing-propaganda-xi-jinping.html?rref=collection%2Fsectioncollection%2Fasia&action=click&contentCollection=asia&region=stream&module=stream_unit&version=latest&contentPlacement=8&pgtype=sectionfront
Hua, Y. (2011). China in ten words. Pantheon books. [One selected chapter]
International Institute of Social History. (2008). Chinese Propaganda Posters. Amsterdam. From http://www.iisg.nl/publications/chineseposters.pdf
Van der Heijden, M., & Landsberger, S. R. (2008). Chinese Propaganda Posters. International Institute of Social History. Amsterdam. From http://www.iisg.nl/publications/chineseposters.pdf
Lim, L., & Bergin, J. (2018, December 7). Inside China's audacious global propaganda campaign. The Guardian. From https://www.theguardian.com/news/2018/dec/07/china-plan-for-global-media-dominance-propaganda-xi-jinping
Lim, L., & Bergin, J.  (2019, January 14). Inside China's audacious global propaganda campaign – podcast. The Guardian. From https://www.theguardian.com/media/audio/2019/jan/14/inside-chinas-audacious-global-propaganda-campaign-podcast
Little Red Podcast. The Han-opticon: Social credit and AI in the surveillance state. From https://soundcloud.com/user-340830825/the-han-opticon-social-credit-and-ai-in-the-surveillance-state
Mao, T. -T. (1942, May). Talks at the Yenan Forum on literature and art. From https://www.marxists.org/reference/archive/mao/selected-works/volume-3/mswv3_08.htm
Martinov, S. (Director). (2012). Propaganda. From https://www.youtube.com/watch?v=ABuJepb_IFA [Film]
Morson, G. S. (2019, October). Leninthink: On the pernicious legacy of Vladimir Lenin. The New Criterion. From https://newcriterion.com/issues/2019/10/leninthink
Guo, K. (2020, June 18). Censored: Molly Roberts on how China uses deterrence, distraction, and dilution to control its internet. Sinica podcast. From https://supchina.com/podcast/censored-molly-roberts-on-how-china-uses-deterrence-distraction-and-dilution-to-control-its-internet/
---
Course Co-ordinator and Teacher(s)
Course Co-ordinator
Contact
Dr P. Johansson
School of Humanities (History), Faculty of Arts
Tel: 3917 7935
Email: pejoh@hku.hk
Teacher(s)
Contact
Dr P. Johansson
School of Humanities (History), Faculty of Arts
Tel: 3917 7935
Email: pejoh@hku.hk