CCGL9014 Global Issues

Thinking about Global Ethics

[This course is under the thematic clusters of 'Sustaining Cities, Cultures, and the Earth' and 'The Universe and the Question of Meaning'.]
---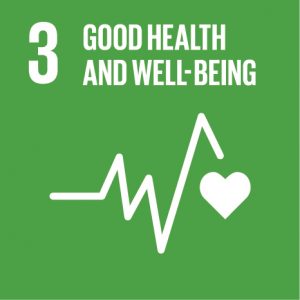 Course Description
This course provides an introduction into the field of global ethics. Global ethics, for the purpose of this course, is defined as a philosophical inquiry that addresses ethical questions relating to specific global problems. It aims to identify the duties (if there are any) that we owe to others beyond our national borders, and to establish the moral foundation of these duties. Some of the most significant global problems are discussed in this course – global poverty, inequalities in living standards, war, large scale human rights violations, terrorism, immigration, pollution, and climate change – and we will examine how philosophy can provide the analytical tools for addressing these problems. At the end of the course, students should have an overview of some of the most important debates about global ethics and be able to make use of advanced philosophical theories in analyzing the issues involved. It is an introductory course, with little primary literature. The focus is on giving an overview of the debate, although some philosophical arguments will be looked at in more detail.

Course Learning Outcomes
On completing the course, students will be able to:
Describe and explain some of the main global problems and some of the main theories about global justice intended to tackle these problems.
Relate and apply these theories to specific cases and issues and to different phases in the development of the international order.
Demonstrate an awareness of how normative debates can be connected with, affected by and impact upon political agendas.
Identify certain advantages and limitations of the respective theories.
Form an informed opinion and support it by argument.
Offer Semester and Day of Teaching
Second semester (Wed)
---
Study Load
| | |
| --- | --- |
| Activities | Number of hours |
| Lectures | 24 |
| Tutorials | 10 |
| Reading / Self-study | 100 |
| Assessment: Essay / Report writing | 15 |
| Total: | 149 |
Assessment: 100% coursework
| | |
| --- | --- |
| Assessment Tasks | Weighting |
| Term essay | 60 |
| Tutorial participation | 40 |
---
Required Reading
We will use an introductory textbook (Tan, K. -C. (2017). What is this Thing Called Global Justice? Routledge: London/ New York.) with additional mandatory reading material. All the texts will be uploaded on Moodle.
Luban, D. (2010). Fairness to Rightness: Jurisdiction, Legality, and the Legitimacy of International Criminal Law. In S. Besson & J. Tasioulas, The Philosophy of International Law. Oxford: Oxford University Press.
Thucydides. The Melian Dialogue. History of the Peloponnesian War, 416 BC.
Walzer, M. (2000). Governing the Globe. Dissent, 47(4), 44-52.
Recommended Reading
Beitz, C. (2012). Human rights. In R. E. Goodin, P. Pettit & T. Pogge (Eds.), A companion to contemporary political philosophy (pp. 628-637). Oxford: Blackwell.
Buchanan, A., & Golove, D. (2004). Philosophy of international law. In J. Coleman & S. Shapiro (Eds.), The Oxford handbook of jurisprudence and philosophy of law (pp. 872-875). Oxford: Oxford University Press. [These pages discuss the 'realist' challenge to an ethics of international relations.]
Carens, J. (1987). Aliens and Citizens: The Case for Open Borders. The Review of Politics, 49(2), 251-273.
Lai, K. L. (2001). Classical China. In D. Jamieson (Ed.), A Companion to Environmental Ethics (pp. 21-36). Basingstoke: Blackwell.
Moellendorf, D. (2015). Climate Change Justice. Philosophy Compass, 10(3), 173-186.
O'Brien, H. (Trans. With an introduction by J. H. Buckland). (1927). Kant's Perpetual Peace (Texts for Students of International Relations, No. 7). London: Sweet & Maxwell.
Pogge, T. (2012). Cosmopolitanism. In R. E. Goodin, P. Pettit & T. Pogge (Eds.), A companion to contemporary political philosophy (pp. 312–331). Oxford: Blackwell.
Rawls, J. (1999). The Law of Peoples. Cambridge: Harvard University Press.
Risse, M. (2012). Global political philosophy. Basingstoke: Palgrave Macmillan. [Chap. 2]
Shue, H. (2015). Subsistence Emissions and Luxury Emissions. Law and Policy, 136(1), 59-97.
Singer, P. (1972). Famine, Affluence, and Morality. Philosophy & Public Affairs, 1(3), 229-243.
Steinhoff, U. (2007). The Ethics of Terrorism. Oxford: Oxford University Press. [Chap. 5]
Steinhoff, U. (2013). Against Pogge's "Cosmopolitanism". Ratio, 26, 329-341.
Steinhoff, U. (Forthcoming). Is There a Duty to Militarily Intervene to Stop a Genocide? In C. Neuhäuser & C. Schuck (Eds.), Military Interventions: Considerations from Philosophy and Political Science.
Recommended Websites
---
Course Co-ordinator and Teacher(s)
Course Co-ordinator
Contact
Dr U.B. Steinhoff
Department of Politics and Public Administration, Faculty of Social Sciences
Tel: 3917 1927
Email: ustnhoff@hku.hk
Teacher(s)
Contact
Dr L. Peperkamp
Department of Politics and Public Administration, Faculty of Social Sciences
Tel: 3917 1927
Email: