CCGL9015 Global Issues

Globalization and Migration

This course is under the thematic cluster(s) of:

Sustaining Cities, Cultures, and the Earth (SCCE)
---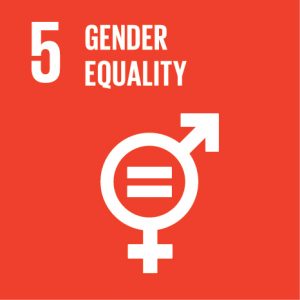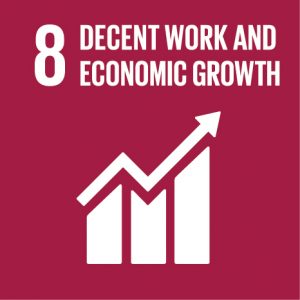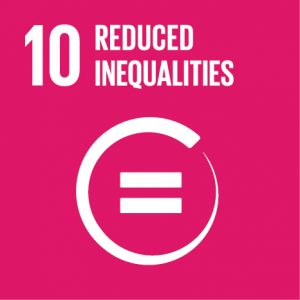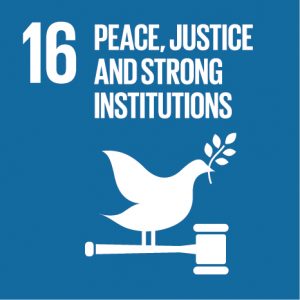 Course Description
This course will introduce students to the key sociological perspectives of globalization and its impact on diverse forms of migration and mobilities. Lectures comprise two main themes. The first theme introduces some of the structural forces that shape different forms of precarious or criminalized migration (e.g. from trafficked persons, refugees and asylum-seekers, sex workers and domestic migrant workers), and elucidates the way the world economic order is underpinned by global economic disparities and widening class and gendered inequalities. The second theme introduces key debates about cross-border mobilities and provides a framework for understanding contestations around legality and 'illegality' in migration, national sovereignty, citizenship and belonging, and how these challenge our conventional understanding of migration across the global North-South divide. Our analysis of these issues will include engaging with those directly affected by global economic and migration policies, such as knowledge produced by domestic worker organizations and asylum seeker organizations. This course also presents an opportunity to critically analyse, not only the challenges that have arisen from different forms of globalization and migration, but also potential solutions or responses that have been proposed to address these challenges.

Course Learning Outcomes
On completing the course, students will be able to:
Identify types of globalized human flows, and analyse their causes, motivations, nature, issues and debates in discourses concerning migration, national belonging, identity politics, and national sovereignty.
Demonstrate understanding of globalization in producing diverse forms of labour and dispossessed populations who migrate, and engage with the moral and political discourses shaping people flows across borders.
Participate as active members of a diverse global community through exposure to key issues and debates in transnational mobilities that they will be encouraged to explore in their assignments.
Engage in intensive group activities with their classmates in seeking solutions to existing problems in human flows.
Offer Semester and Day of Teaching
Second semester (Wed)
---
Study Load
| | |
| --- | --- |
| Activities | Number of hours |
| Lectures | 24 |
| Tutorials | 12 |
| Reading / Self-study | 72 |
| Group projects, collective research, presentations | 20 |
| Assessment: Presentation (incl preparation) | 20 |
| Assessment: In-class tests (incl preparation) | 12 |
| Total: | 160 |
Assessment: 100% coursework
| | |
| --- | --- |
| Assessment Tasks | Weighting |
| Tutorial participation | 25 |
| Group project | 50 |
| In-class test | 25 |
---
Required Reading
The required readings are subject to change.
Ahmad, A.N. (2008). Dead men working: Time and space in London's ('illegal') migrant economy. Work, Employment and Society, 22(2), 301-318.
Andrijasevic, R. (2007). Beautiful dead bodies: Gender, migration and representation in antitrafficking campaigns. Feminist Review, 86(1), 24-44.
Bernstein, E., & Shih, E. (2014). The erotics of authenticity: Sex trafficking and "reality tourism" in Thailand. Social Politics: International Studies in Gender, State & Society, 21(3), 430-460.
Hoang, K. K. (2014). Flirting with capital: Negotiating perceptions of pan-Asian ascendency and Western decline in global sex work. Social Problems, 61(4), 507-529.
Ngai, P., & Koo, A. (2015). A "world-class" (labor) camp/us: Foxconn and China's new generation of labor migrants. positions, 23(3), 411-435.
Pande, A. (2012). From "balcony talk" and "practical prayers" to illegal collectives: Migrant domestic workers and meso-level resistances in Lebanon. Gender & Society, 26(3), 382-405.
Pickering, S., & Ham, J. (2014). Hot pants at the border: Sorting sex work from trafficking. British Journal of Criminology, 54(1), 2-19.
Pollock, J. (2010). The migrant worker, the refugee, and the trafficked person: What's in a label? Alliance News, 33(July), 19-22.
Sanchez, G. (2014). Gendering smuggling: Women and the facilitation of extralegal border crossings. In G. Sanchez, Human smuggling and border crossings (pp. 89-106). London: Routledge. [Chap. 5]
Showler, P. (2007). Bridging the grand canyon: Deciding refugee claims. Queen's Quarterly: A Canadian Review, 114(1), 29-43.
Stumpf, J. (2006). The crimmigration crisis: Immigrants, crime and sovereign power. American University Law Review, 56(2), 367-419. [Students are only required to read pp. 379-395]
Vecchio, F. (2015). Establishing life at the destination. Asylum-seeking and the global city. Oxon: Routledge. [Chap. 4]
Weber, L., & Pickering, S. (2011). Suspicious deaths (pp. 119-141). Globalization and borders: Deaths at the global frontier. Oxon: Routledge. [Chap. 5]
---
Course Co-ordinator and Teacher(s)
Course Co-ordinator
Contact

Dr S.A. Bezabeh


Department of Sociology, Faculty of Social Sciences
Tel:

3917 2900


Email:

sbezabeh@hku.hk

Teacher(s)
Contact

Dr S.A. Bezabeh


Department of Sociology, Faculty of Social Sciences
Tel:

3917 2900


Email:

sbezabeh@hku.hk