CCGL9026 Global Issues

Think Global, Act Local: You, Hong Kong,
and the World

This course is under the thematic cluster(s) of:

Sustaining Cities, Cultures, and the Earth (SCCE)
---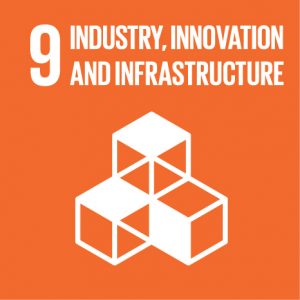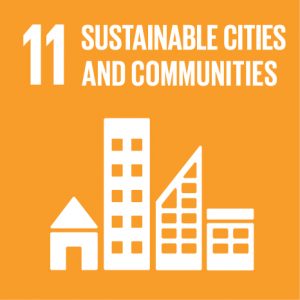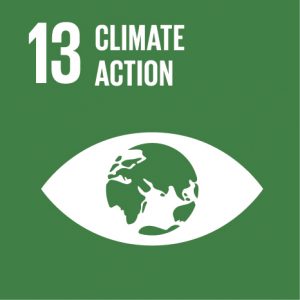 Non-Permissible Combination:
CCGL9002 Hong Kong Culture in the Context of Globalization
Course Description
The slogan, "Think global, act local," has become a catch phrase, as global connections and interdependencies have vastly expanded and the importance of local engagement increasingly recognized. Given the increasing complexity and interconnectedness of the contemporary world, it is important for each of us to understand how we are linked to the multitude of people and places in it, and what impacts our actions have on them.
In this course, we focus on global mega-trends from economic and environmental perspectives (e.g., economic globalization and climate change) and will discuss how the global trends have reshaped local economies and what local responses would be necessary in the face of such new environments. We will then further extend our discussion to examine how cities fare in a globalized world. For example, has Hong Kong contributed to promoting global economic and environment changes? Also, how may Hong Kong in turn be affected by them? We will use related theories to understand the changes in our lives in Hong Kong and in the world. Students who have taken the course should be able to answer both 'big' questions related to the global trend as well as seemingly 'simple' questions about everyday life.
[Two field trips will be arranged during Reading Week, and students must participate in at least one. Each field trip will be completed within three hours, including round-trip transport time between campus and the destination.]

Course Learning Outcomes
On completing the course, students will be able to:
Summarize major global economic patterns and describe the impact economic globalization has had on labor, consumption, carbon economy and sustainable development.
Reflect on and discuss the ways you and Hong Kong impact and are impacted by the global economy and environment.
Identify actions that could be taken to remedy negative impacts you might have on the world.
Distinguish and weigh trade-offs of different courses of action to ameliorate negative impacts or enhance positive impacts.
Identify some small (or large) actions to take to contribute to sustainable development.
Offer Semester and Day of Teaching
Second semester (Wed)
---
Study Load
| | |
| --- | --- |
| Activities | Number of hours |
| Lectures | 24 |
| Tutorials | 12 |
| Reading / Self-study | 60 |
| Assessment: Reflection writing | 10 |
| Assessment: Assignment (incl preparation) | 17 |
| Assessment: Essay writing | 17 |
| Total: | 140 |
Assessment: 100% coursework
| | |
| --- | --- |
| Assessment Tasks | Weighting |
| Class participation | 10 |
| Reflection writing | 30 |
| Assignment | 30 |
| Essay | 30 |
---
Required Reading
Chiu, S., & Lui, T. -L. (2009).

Hong Kong: Becoming a Chinese global city

. New York: Routledge. [Chaps. 1, 2 & 3]

Gurran, N., Gallent, N., & Chiu, R. L. H. (2016).

Politics, Planning and Housing Supply in Australia, England and Hong Kong

. London: Routledge. [Chap. 6]

Ho, P. Y. (2018).

Making Hong Kong: A History of its Urban Development

. Cheltenham, UK and Northampton, US: Edward-Elgar.

Houghton, J. (2015). Global Warming:

The Complete Briefing

(5th ed.). Cambridge, UK: Cambridge University Press. [Chaps. 1, 4 & 10]

Li, X., Nam, K. -M., & Khoo, C. K. (2020). Smart-city Vision and Strategy in Hong Kong. In Y. Joo & T. B. Tan (Eds.),

Smart Cities in Asia: Governing Development in the Era of Hyper-connectivity

(pp. 38-60). Cheltenham, UK: Edward Elgar.

Nam, K. -M. (2016). Need for coordination between greenhouse gas and pollution abatement regulations: China's case and its implications for Korea. In E. Kim & B. H. S. Kim

(Eds.),

Quantitative Regional Economic and Environmental Analysis for Sustainability in Korea

. Singapore: Springer.

Porter, M., & van der Linde, C. (1995). Toward a new conception of the environment-competitiveness relationship.

Journal of Economic Perspective

,

9

(4), 97–118.

Rees, W., & Wackernagel, M. (1996). Urban ecological footprints: Why cities cannot be sustainable–and why they are a key to sustainability.

Environmental Impact Assessment Review

,

16

, 223-248.

Rifkin, J. (2011).

The third industrial revolution: How lateral power is transforming energy, the economy, and the world

. New York, NY: Palgrave Macmillan. [Chaps. 2 & 6]

Sassen, S. (2019).

Cities in a World Economy

. London: Sage. [Chaps. 2 & 6]

Shelton, B., Karakiewicz, J., & Kvan, T. (2013).

The Making of Hong Kong: From Vertical to Volumetric

. London: Routledge.

Storper, M. (2013).

Keys to the City: How Economics, Institutions, Social Interaction, and Politics Shape Development

. New Jersey, NJ: Princeton University Press. [Chap. 3]

Sparke, M. (2013).

Introducing Globalization: Ties, Tensions, and Uneven Integration

. West Sussex, UK: John Wiley & Sons.

Wang, Y., Winchester, N., Webster, C. J., & Nam, K. -M. (2020). Impacts of China's Emissions Trading Scheme on the National and Hong Kong Economies: A Dynamic Computable General Equilibrium Analysis.

Frontiers in Environmental Science

,

8

, 599231.
---
Course Co-ordinator and Teacher(s)
Course Co-ordinator
Contact
Dr. K. Nam
Department of Urban Planning and Design, Faculty of Architecture
Tel: 3917 4769
Email: kmnam@hku.hk
Teacher(s)
Contact
Dr. K. Nam
Department of Urban Planning and Design, Faculty of Architecture
Tel: 3917 4769
Email: kmnam@hku.hk
Dr X. Liu
Department of Urban Planning and Design, Faculty of Architecture
Tel: 3917 4973
Email: xliu6@hku.hk