CCGL9028 Global Issues

Gender, Health, and Globalization

[This course is under the thematic cluster of 'Sustaining Cities, Cultures, and the Earth'.]
---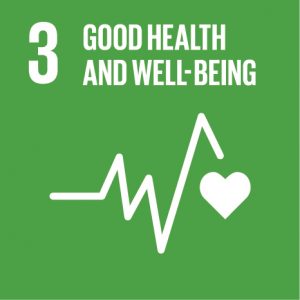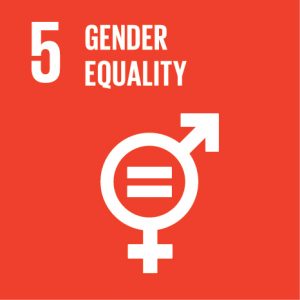 Course Description
Ming and Mohammed are traveling to the UAE to gain access to reproductive technologies that they cannot obtain in their home countries. Aki travels to Israel to receive a kidney transplant, bypassing the long waitlist for organ transplants in Japan. These are just two examples of the immeasurable ways in which gender, health, and globalization interact.
This course explores the issues of new reproductive technologies, reproductive tourism, organ transplants, organ tourism, and legal and ethical debates to highlight the linkages of globalization, gender and health, and to examine the impact globalization has on women and men's health around the globe. Globalization is also a cultural process whereby symbols, meanings, structures, and practices that both enable and constrain human thoughts, bodies, and actions circulate unevenly around the globe. Gender, masculinity and femininity, are inherently unstable categories which are produced and reproduced, and increasingly shaped and remolded by the force of globalization. The notions and treatments of health are also gendered and unstable, and the processes of globalization interact actively with shifting perceptions of bodies, health, and illnesses, creating new opportunities and dangerous disparities.
Through readings, class discussions, and other exercises, students will explore a) issues of reproductive and organ tourism, b) bioethical theories on reproduction and organ transplants, and c) globalized health issues, services, and utilization by gender. This course will challenge students to consider the three keywords from a variety of intellectual perspectives and engage more deeply with the increasingly globalized world today.

Course Learning Outcomes
On completing the course, students will be able to:
Articulate and analyze key concepts and issues related to gender, health, and globalization.
Discuss and analyze the implications and impacts of globalization for gender and health.
Recognize and integrate other categories such as race, class, age, ethnicity, and power into analyses of the impacts of globalization on gender and health.
Describe and analyze the impact of globalization on current local and global health issues.
Describe and critically examine the gender inequities arising from processes of globalization, and the impact on health.
Offer Semester and Day of Teaching
Second semester (Wed)
---
Study Load
| | |
| --- | --- |
| Activities | Number of hours |
| Lectures | 24 |
| Tutorials | 8 |
| Reading / Self-study | 40 |
| Assessment: Online disucssions | 8 |
| Assessment: Presentation (incl preparation) | 8 |
| Assessment: Final project | 34 |
| Total: | 122 |
Assessment: 100% coursework
| | |
| --- | --- |
| Assessment Tasks | Weighting |
| Class participation and tutorial discussions | 20 |
| Group presentation | 15 |
| Online discussion | 15 |
| Final Project | 50 |
---
Required Reading
Bashford, A. (2015). Bioscapes: Gendering the global history of medicine. Bulletin of the History of Medicine, 89(4), 690-695.
Bramstedt, K. A., & Xu, J. (2007). Checklist: Passport, plane ticket, organ transplant. American Journal of Transplantation, 7, 1698–1701.
Caplan, A. L., McCartney, J. J., & Reid, D. P. (2015). Replacement parts: The ethics of procuring and replacing organs in humans. Washington, D.C: Georgetown University Press. [Selections]
Cohen, F., Speier, A. & Frohlick, S. (2015). Kinship travel: Relatedness through international tourism and travel networks. Anthropologica, 57(1), 13-18.
Corfee, F. AR. (2015, May 22). Transplant tourism and organ trafficking: Ethical implications for the nursing profession. Nurse Ethics.
Danovitch, G. M. (2013, June 15). Organ trafficking and transplant tourism: The role of global professional ethical standards—The 2008 Declaration of Istanbul. Transplantation, 95(11), 1306–1312.
Danovitch, G. M., & Delmonico, F. L. (2015). China on the brink: There is hope for the end of their use of executed prisoner organs. Hepatobiliary Surgery and Nutrition, 4(2), 136–137.
Delmonico, F. L. (2009, April). The implications of Istanbul Declaration on organ trafficking and transplant tourism. Current Opinion in Organ Transplantation, 14(2), 116–119.
Deonandan, R. (2015). Recent trends in reproductive tourism and international surrogacy: ethical considerations and challenges for policy. Risk Management and Healthcare Policy, 8, 111–119.
Frohlick, S. (2015). "Souvenir babies" and abandoned homes: Tracking the reproductive forces of tourism. Anthropologica, 57(1), 63-76.
Gill, J. S., & Delmonico, F. L. (2015). Transplant tourism versus proper travel for transplantation. Clinical Liver Disease, 6, 90–91.
Inhorn, M. C. (2016). Medical cosmopolitanism in global Dubai: A twenty-first-century transnational intracytoplasmic sperm injection (ICSI) depot. Medical Anthropology Quarterly.
Inhorn, M. C., & Patrizio, P. (2015). Infertility around the globe: New thinking on gender, reproductive technologies, and global movements in the 21st Century. Human Reproduction Update, 21(4), 411-426.
Inhorn, M. C., & Tremayne, S. (2016). Islam, assisted reproduction, and the bioethical aftermath. Journal of Religion and Health, 55(2), 422-430.
Inhorn, M. C., & Wentzell, E. (2011). Embodying emergent masculinities: Reproductive and sexual health technologies in the Middle East and Mexico. American Ethnologist, 38(4), 801-815.
Lunt, N., Horsfall, D., & Hanefeld, J. (2015). Handbook on medical tourism and patient mobility. Edward Elgar Publishing. From http://EconPapers.repec.org/RePEc:elg:eebook:15607
Payne , J. G. (2016). Grammars of kinship: Biological motherhood and assisted reproduction in the Age of Epigenetics. Signs: Journal of Women in Culture and Society, 41(3), 483-506.
Van Beers, B. C. (2015, Winter). Is Europe 'giving in to baby markets?' Reproductive tourism in Europe and the graduate erosion of existing legal limits to reproductive markets. Medical Law Review, 23(1), 103-134.
Walmsley, H., Cox, S. M., & Leggo, C. (2015). Listening deeply: Understanding experiences of reproductive tourism through poetic inquiry. Creative Approaches to Research, 8(3), 15-43.
---
Course Co-ordinator and Teacher(s)
Course Co-ordinator
Contact
Dr I. Nakayama
Hong Kong Institute for the Humanities and Social Sciences
Tel: 3917 1919
Email: nakayama@hku.hk
Teacher(s)
Contact
Dr I. Nakayama
Hong Kong Institute for the Humanities and Social Sciences
Tel: 3917 1919
Email: nakayama@hku.hk