CCGL9034 Global Issues

Globalization and Architecture

[This course is under the thematic cluster of 'Sustaining Cities, Cultures, and the Earth'.]
---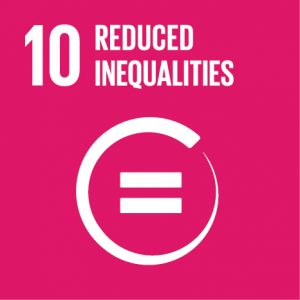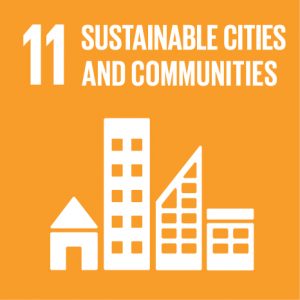 Course Description
This course aims to examine how the condition of globalization reveals itself in architecture and the urban environment. In our immediate surroundings, it would benefit us greatly if we can grasp how the buildings that we inhabit are made and how they function. With an improved understanding of the various forces at play in the shaping of our human-made environment, we should be encouraged to think of ways to support a healthier kind of citizenry participation in the making of our buildings in the era of globalization. Paul Ricoeur described a condition of "universal civilization" that encapsulates a scientific spirit and consumer culture. Today, we are perhaps operating universally under the effects of globalization, aided in no small part by the advent of the information age as well as technological advancement, and a more liberal flow of capital and labour. This course will seek the architecture and city we live in as a barometer that measures these effects – appraising specifically the qualities and identities of buildings and districts built or transformed as a result of globalization. By understanding the innovative and co-operative forms that have emerged, as well as resistances of local practices to external forces, we will be better equipped to cope with these global forces. This course will, more specifically, examine seven different types of building typologies and environments in our cities.
[Students have to conduct compulsory fieldwork in a group as part of group project and will need to choose and spend one day during Reading Week for field visits.]

Course Learning Outcomes
On completing the course, students will be able to:
Define the important characteristics of the various economic, political, sociological, cultural and urban forces of globalization, and identify critical theories that had influenced the development of architecture and the city.
Analyze the viability of various theories of globalization, and how different architectural and urban manifestations of globalization had enhanced the lives of its inhabitants, while incurring implied or hidden costs to society. Evaluate how each of the case studies were carried out, and how improvements may be made for the future.
Demonstrate awareness towards the collaborative and interdisciplinary nature of the making of our cities, especially in light of the dissolving of conventional boundaries for improved global connectivity, for better tolerance of differences in our society, and for a more socially and environmentally sustainable approach towards our built environment.
Identify the broad literature that surrounds the concept of globalization, and its impact on our built environment.
Offer Semester and Day of Teaching
First semester (Wed)
---
Study Load
| | |
| --- | --- |
| Activities | Number of hours |
| Lectures | 24 |
| Tutorials | 8 |
| Fieldwork / Visits | 16 |
| Film screening and discussion | 2 |
| Reading / Self-study | 54 |
| Assessment: Presentation (incl preparation) | 36 |
| Assessment: Quizzes | 1 |
| Assessment: Mid-term essay | 2 |
| Total: | 143 |
Assessment: 100% coursework
| | |
| --- | --- |
| Assessment Tasks | Weighting |
| Tutorial participation | 30 |
| Mid-term essay | 20 |
| Quizzes | 10 |
| Group project and presentation | 40 |
---
Required Reading
Excerpts from:
Appadurai, A. (1996). Modernity at large: Cultural dimensions of globalization. Minneapolis, MN: University of Minnesota Press.
Augé, M. (1995). Non-places: An introduction to supermodernity. London; New York: Verso.
Colquhoun, A. (1997). The concept of regionalism. In G. B. Nalbantoglu & C. T. Wong (Eds.), Postcolonial space(s). New York: Princeton Architectural Press.
Davis, M. (1992). Fortress Los Angeles: The militarization of urban space. In M. Sorkin (Ed.), Variations on a theme park: The new American city and the end of public space. New York: Hill and Wang.
Easterling, K. (2005). Enduring innocence: Global architecture and its political masquerades. Cambridge, MA; London: MIT Press.
Hardt, M., & Negri, A. (2000). Empire. Cambridge, MA: Harvard University Press.
Jarzombek, M., Vikramaditya, P., & Ching, F. D. K. (2011). Globalization takes command. In A global history of architecture (2nd ed.). Hoboken, NJ: Wiley.
Koolhaas, R. (1995). The Generic City. In R. Koolhaas, OMA & B. Mau (Eds.), Small, medium, large, extra-large. New York: Monacelli Press.
Koolhaas, R. (2002). Junkspace. In A. Mikayke & H. U. Obrist (Eds.), Bridge the gap? Kitakyushu, Japan: Center for Contemporary Art (CCA).
Krauss, R. (1990, Autumn). The cultural logic of the late capitalist museum. October, 54, 3-17.
Mitchell, W. (1999). E-topia. Cambridge: MIT Press.
Ren, X. (2011). Building globalization: Transnational architecture production in urban China. Chicago: University of Chicago Press.
Sassen, S., & Roost, F. (1999). The city: Strategic site for the global entertainment industry. In D. R. Judd & S. S. Fainstein (Eds.), Tourist city. New Haven: Yale University Press.
Sassen, S. (2000). Geographies and countergeographies of globalization. In C. Davidson (Ed.), Anymore. Cambridge, MA: MIT Press.
Smil, V. (2010). Prime movers of globalization. Cambridge: MIT Press.
---
Course Co-ordinator and Teacher(s)
Course Co-ordinator
Contact
Mr H.K. Wee
Department of Architecture, Faculty of Architecture
Tel: 3917 7963
Email: koonwee@hku.hk
Teacher(s)
Contact
Mr H.K. Wee
Department of Architecture, Faculty of Architecture
Tel: 3917 7963
Email: koonwee@hku.hk