CCGL9044 Global Issues

Mobile Identities: Person, Place, and Global Flows

[This course is under the thematic cluster of 'Sustaining Cities, Cultures, and the Earth'.]
---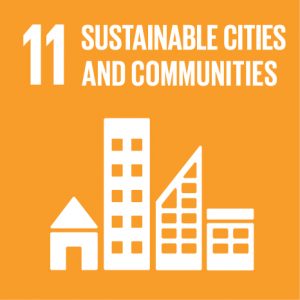 Course Description
This course will engage students with their own sense of place and sense of self in their neighbourhoods, in Hong Kong, and in the larger world. It will ask how place and identity are interwoven; how each interacts with other concepts such as "space", "non-place", "city", "home", "modernity" and, "earth"; and how the local and global traverse all of our identities via the flow of travel, commerce, ideas, food, images, media, money, migration, and digital technologies. Through discussion, short reflective writing, and student projects — using media such as video, photography, writing, map, art-installations, or sound — the course will deepen our understanding of the cultural dynamics of "self" and "other", our attention to the intersections between the local and the global, and our capacity for analysis, site-based research, collaboration, and creativity.
Throughout the course, we will devote time in both lectures and tutorials to working on your projects. We will also use Michel de Certeau's "Walking in the City" as a narrative through-line for the entire course. Come to each and every session awake, prepared, curious, and ready to be very active!

Course Learning Outcomes
On completing the course, students will be able to:
Explain key terms such as 'place', 'space', 'differential identities', 'local and global intersections', and 'modernity'.
Demonstrate an understanding of what 'mobility' means in relationship to identity and place.
Represent, both creatively and critically, relationships between identity, neighborhood, Hong Kong, and global flows.
Demonstrate university-level reading, writing, and analytic capacities.
Offer Semester and Day of Teaching
Second semester (Wed)
---
Study Load
| | |
| --- | --- |
| Activities | Number of hours |
| Lectures | 24 |
| Tutorials | 10 |
| Fieldwork / Visits | 24 |
| Reading and preparation | 24 |
| Assessment: Essay writing | 20 |
| Assessment: Project | 36 |
| Total: | 138 |
Assessment: 100% coursework
| | |
| --- | --- |
| Assessment Tasks | Weighting |
| In-class assessments | 10 |
| Project (Part 1 – Mapping your Neighbourhood) | 25 |
| Project (Part 2 – Identity, Hong Kong and Global Flows) | 30 |
| Project notebook | 10 |
| Reflective writing | 10 |
| Essay | 15 |
---
Required Reading
All Available Electronically on Moodle or on the Web

Readings
Aurigi, A., & Graham, S. (2003). Cyberspace and the city: The "virtual city" in Europe. In G. Bridge & S. Watson (Eds.), A companion to the city (pp. 489-502). Oxford: Blackwell Publishing Ltd.
Bauman, Z. (2000). On being light and liquid. In Liquid modernity (pp. 1-15). London: Polity Press.
Certeau, M. d. (1984). Walking the city. In S. Rendall (Trans.), The practice of everyday life. Berkeley: University of California Press. From http://faculty.georgetown.edu/irvinem/theory/DeCerteau-Practice-Excerpts.pdf
Collie, N. (2013). Walking in the city: urban space, stories, and gender. Gender forum: An internet journal for gender studies, 42. From http://www.genderforum.org/issues/gender-and-urban-space/walking-in-the-city-urban-space-stories-and-gender
Dreyer, E., & McDowall, E. (2012). Imagining the flâneur as a woman. South African Journal for Communication Theory and Research, 38(1), 30-44.
Jacobs, J. (1961). The uses of sidewalks. In The death and life of great American cities (pp. 55-88). New York: Vintage.
Lefebvre, H. (2004). Seen from the window. In Rhythmanalysis (pp. 27-37). London: Continuum.
Perkins, H. C., & Thorns, D. C. (2012). Place, identity, and everyday life. In Place, identity and everyday life in a globalizing world (pp. 11-24). Basingstoke, UK:Palgrave Macmillan.
Perkins, H. C., & Thorns, D. C. (2012). Everyday life in a globalizing world. In Place, identity and everyday life in a globalizing world (pp. 25-48). Basingstoke, UK:Palgrave Macmillan.
Poe, E. A. (1840). The man of the crowd. From http://poestories.com/read/manofthecrowd
Tam, D. (2016). Little Manila: The 'Other' Central of Hong Kong. In M. Chlana & J. Hou (Eds.), Messy urbanism: Understanding the "other" cities of Asia. Hong Kong: Hong Kong University Press.
Wong, E., & Wong, A. (2014). Seeking identity: Hong Kong people. The New York Times. From http://nyti.ms/1y2F6Tq
Course Tools

Recommended Reading and Viewing
A short list of recommended reading or viewing materials will be included on Moodle.
---
Course Co-ordinator and Teacher(s)
Course Co-ordinator
Contact
Professor G.M. Kochhar-Lindgren
School of Humanities (Comparative Literature), Faculty of Arts
Tel: 2219 4956
Email: gklindgren@hku.hk
Teacher(s)
Contact
Professor G.M. Kochhar-Lindgren
School of Humanities (Comparative Literature), Faculty of Arts
Tel: 2219 4956
Email: gklindgren@hku.hk
Mr T.G. Edwards
School of Humanities (Comparative Literature), Faculty of Arts
Email: gedwards@hku.hk