CCGL9066 Global Issues

Music and Global Politics: From Beethoven to Beyoncé and Beyond

This course is under the thematic cluster(s) of:
---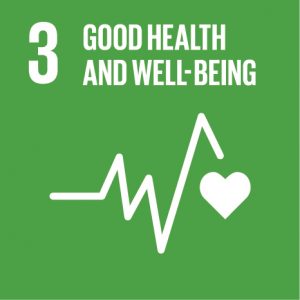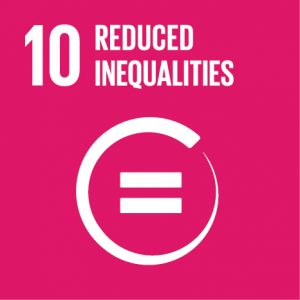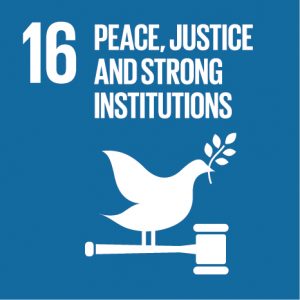 Course Description
This course explores the dynamic between music and politics from the Haitian and French Revolution until Black Lives Matter, or, alternately, from Beethoven to Beyoncé. Students will be immersed in music, participate in discussions about politics and philosophy, and examine how each may inform the concerns of the other. Large thematic topics will include the Enlightenment, liberalism, nationalism, fascism, the Cold War and globalization. Musical case studies will include opera, symphonic tone poems, ballet, film scores, folk and pop songs, hip hop and punk, as well as global genres such as Afrobeat and Tropicalia. From Beethoven to Beyonce, and beyond, this course will introduce students to the larger social meaning and political context of music and invite them to think critically about musical artists and the impacts of their compositions.

Course Learning Outcomes
On completing the course, students will be able to:
Recognize and assess the important roles music plays in human daily life and society.
Articulate how music helps us understand the past and serves as a vehicle of cultural preservation.
Critically analyze contemporary societies, both local and global, by applying the perspective we use to study past societies.
Evaluate emerging digital methods for engaging with humanities data while gaining basic experience with such technologies.
Describe the basic outlines of modern political and philosophical thought in relationship to the evolution of music while explaining the importance of both to human heritage.
Offer Semester and Day of Teaching
First semester (Saturday)
---
Study Load
| | |
| --- | --- |
| Activities | Number of hours |
| Lectures | 24 |
| Tutorials | 10 |
| Reading / Self-study | 38 |
| Assessment: Essay / Report writing | 30 |
| Assessment: Presentation (incl preparation) | 20 |
| Assessment: In-class quizzes | 20 |
| Total: | 142 |
Assessment: 100% coursework
| | |
| --- | --- |
| Assessment Tasks | Weighting |
| In-class quizzes | 10 |
| Individual portfolio | 20 |
| Project | 20 |
| Group project and presentation | 10 |
| Case study | 10 |
| Participation in lectures and tutorials | 30 |
---
Required Reading
Selections from:
Adams, J. (1991). The Death of Klinghoffer. [Opera]
Beethoven, Ludwig van. (1803). Fidelio, Op. 72: Overture.
Beethoven, Ludwig van. (1805). Symphony No. 3 in E flat major, Op. 55 "Eroica".
Benjamin. W. (1935). The Work of Art in the Age of Mechanical Reproduction.
Bernstein, L. (1971). MASS. [Musical theatre work]
Bernstein, L. (Conductor). (1989). Beethoven's Symphony No. 9. [Concert at the Berlin Wall]
Camus, A. (1949). The Artist as Witness of Freedom.
Chang, J. (2005). Can't Stop Won't Stop.
Chua, A. (2004, February 28). Our Most Dangerous Export. The Guardian. From https://www.theguardian.com/world/2004/feb/28/globalisation.iraq
Churchill, W. (1946). Iron Curtain Speech.
Cobain, K. (2002). Journals. [Diary excerpts]
Copland, A., & Ryan, J. (1942). Fanfare for the Common Man.
France's National Constituent Assembly. (1798). Declaration of the Rights of the Man and of the Citizen.
Fukuyama, F. (1992). The End of History and the Last Man.
Gandhi. (n.d.) Kashmir Speech.
Gershwin, G. (1924). Rhapsody in Blue.
Ginsberg, A. (1956). Howl.
Gustave Le Bon, C. –M. (1895). The Crowd: A Study of the Popular Mind.
Hobsbawm, E., & Ranger, T. (1983). The Invention of Tradition.
Kant, I. (1784). Answering the Question: What Is Enlightenment?
Marcus, G. (1989). Lipstick Traces: A Secret History of the 20th Century.
Martin Luther King, Jr. (1963). Letter from Birmingham Jail.
Mazzini, G. (1836). Philosophy of Music.
Mellors, B., & Walter, A. (1970). Gay Liberation Front Manifesto.
Newton, H. P., & Seale, B. (1966). Black Panther Party Platform.
Orff, C. (1935/1936). Carmina Burana. [Cantata]
Ortega Y. Gasset, J. (1932). The Revolt of the Masses. W. W. Norton & Company. [Chap. 1 "The Coming of the Masses"]
Prairie Fire. [Magazine]
Prokoviev, S. (1939). Alexander Nevsky.
Robeson, P. (1950). Labor Party Speech.
Schmitt, C. (1932). The Concept of the Political.
Sibelius, J. (1899). Finlandia. [Tone poem]
Smetana, B. (1879). My Country (Má vlast). [Symphonic poems]
Solanas, V. (1967). S.C.U.M. Manifesto.
Steiner, M. (1954). Gone with the Wind.
Strauss, R. (1905). Salome. [Opera]
Stravinsky, I. (1913). The Rite of Spring. [Ballet]
Wagner, R. (1857). The Ring of the Nibelung (Der Ring des Nibelungen). [Music drama]
Ze, T., Gil, G., Os Mutantes, et. al. (1960-1968). Tropicalia.
Work of Karl Marx, Friedrich Nietzsche, Giuseppe Mazzini.
Music by The Weavers, Pete Seeger, Joan Baez, Bob Dylan, Nina Simone, Harry Belafonte, Ella Fitzgerald, Paul Robeson, M.S. Subbulakshmi, Dizzy Gillespie, Fela Kuti, Jefferson Airplane, Jimi Hendrix, Marvin Gaye, John Lennon, Bob Marley, The Cockettes, Public Enemy, NWA, Sex Pistols, Clash, Riot Grll, Electric Beat Crew, Grandmaster Flash, Nirvana, Tupac, Ani Difranco, Beyoncé, M.I.A., Pussy Riot, Boots Riley, Resistance Revival Chorus.
---
Course Co-ordinator and Teacher(s)
Course Co-ordinator
Contact
Dr A.J. Sacks
School of Humanities (History), Faculty of Arts
Tel: 3917 2897
Email: adamjs@hku.hk
Teacher(s)
Contact
Dr A.J. Sacks
School of Humanities (History), Faculty of Arts
Tel: 3917 2897
Email: adamjs@hku.hk