CCHU9002 Arts and Humanities


Battles for Bodies: The Birth of Surveillance Society


This course is under the thematic cluster(s) of:

Sustaining Cities, Cultures, and the Earth (SCCE)
---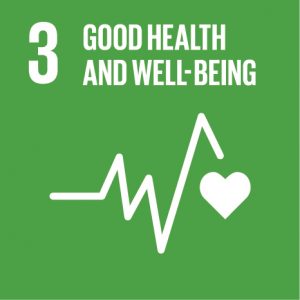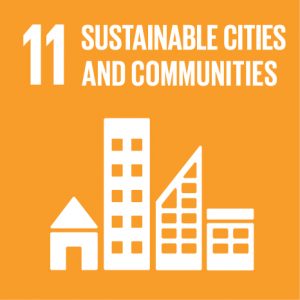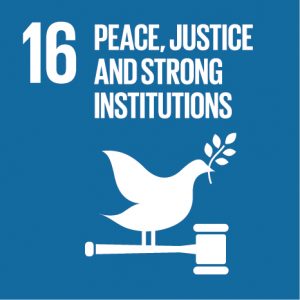 Course Description

What is the state's final frontier? How and why have governments around the world been vested with the authority to manage the most intimate aspects of our existence: from the food we eat to our sexual behaviour? What has the impact of this encroachment been on our sense of self? Engaging with these questions from an historical perspective provides a critical lens for re-evaluating our own relationship to society and the state, as well as furnishing a context for considering the extent to which we are ever fundamentally "free" to possess our own bodies. Exploring the birth of "surveillance society" enables us to reflect upon – and challenge – the inherited assumptions which underpin our reliance on government and our aspirations for personal autonomy. This course ranges from the formation of the modern state in Europe and the techonologies it developed for managing populations, to global health surveillance and recent biomedical advances which have resulted in progressively interventionist governmental measures, with profound social, political and ethical implications. Topics include: surveillance; "medical police" and state-sponsored interventions in eighteenth and nineteenth-century Europe; the invention of the "population" as a collective body; colonialism and the global exportation of ideas about what is "normal"; "healthy citizens": the coercive state and the democratization of society; and, finally, the limits of public health in the twenty-first century.

Course Learning Outcomes

On completing the course, students will be able to:
Analyze the historical role of the state in regulating health.
Reflect upon and critically consider the relationship between health and societal organization.
Apply comparative historical approaches to examine the political, social and ethical issues which underlie current public health debates.
Reflect upon and critically consider how Western and non-Western health systems have impacted upon each other.
Offer Semester and Day of Teaching

Second semester (Wed)
---
Study Load

| | |
| --- | --- |
| Activities | Number of hours |
| Lectures | 24 |
| Tutorials | 8 |
| Reading / Self-study | 38 |
| Assessment: Essay / Report writing | 30 |
| Assessment: Presentation (incl preparation) | 20 |
| Total: | 120 |
Assessment: 100% coursework

| | |
| --- | --- |
| Assessment Tasks | Weighting |
| Continual assessment and task focused activities | 40 |
| Photo essay | 20 |
| Essay project | 40 |
---
Required Reading

Extracts from:
Arnold, D. (1993). Colonizing the body: State medicine and epidemic disease in nineteenth-century India. Berkeley: University of California Press.
Bashford, A., & Levine, P. (2010). The Oxford handbook of the history of eugenics. New York: Oxford University Press.
Casper, M., & Moore, L. J. (2009). Missing bodies: The politics of visibility. New York: New York University Press. [Electronic resource].
Elbe, S. (2010). Security and global health. Cambridge: Polity.
Fairchild, A. L., Bayer, R., & Colgrove, A. (2007). Searching eyes: Privacy, the state, and disease surveillance in America. Berkeley: University of California Press.
Farmer, P. (2005). Pathologies of power: Health, human rights, and the new war on the poor. Berkeley: University of California Press.
Foucault, M., & Rabinow, P. (1991). The Foucault reader. London: Penguin Books.
Gates, K. A. (2011). Our biometric future: Facial recognition technology and the culture of surveillance. New York: New York University Press.
Lemke, T. (2011). Biopolitics: An advanced introduction. New York: New York University Press.
Lupton, D. (1995). The imperative of health: Public health and the regulated body. London; Thousand Oaks, CA: Sage Publications.
Lyon, D. (2007). Surveillance studies: An overview. Cambridge: Polity.
Porter, D. (1999). Health, civilization, and the state: A history of public health from ancient to modern times. London; New York: Routledge.
Rosen, G. (1993). A history of public health (Expanded ed.). Baltimore: Johns Hopkins University Press.
Winter, J. M. (2013). The global spread of fertility decline: Population, fear, and uncertainty. New Haven: Yale University Press.
Youde, J. R. (2010). Biopolitical surveillance and public health in international politics. New York: Palgrave Macmillan.
---
Course Co-ordinator and Teacher(s)

Course Co-ordinator
Contact
Dr C.L. Tsang
School of Humanities (History), Faculty of Arts
Tel: 3917 2864
Email: cctsang1@hku.hk
Teacher(s)
Contact
Dr C.L. Tsang
School of Humanities (History), Faculty of Arts
Tel: 3917 2864
Email: cctsang1@hku.hk