CCHU9011 Arts and Humanities
Social Divisions in Contemporary Societies

This course is under the thematic cluster(s) of:

Sustaining Cities, Cultures, and the Earth (SCCE)
Gender, Sexuality, and Diversity (GSD)
---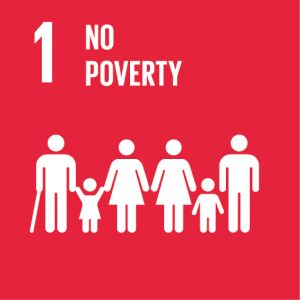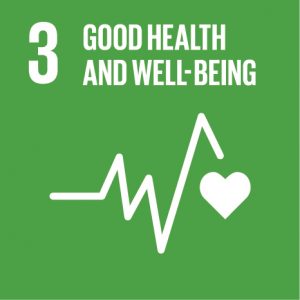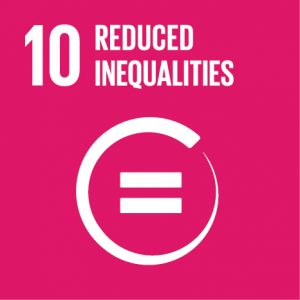 Course Description
This course aims to enhance students' awareness of social divisions and their implications for distribution of resources and life chances in contemporary societies. It examines the shaping processes of social divisions; their meanings from different theoretical perspectives; and the ways to deal with them at personal, societal and policy level. Critical thinking, social analysis and personal reflection will be emphasized. Through guest lectures, students will learn about the real life experiences of socially disadvantaged groups. Students interested in social issues and ways for improving the life of the socially disadvantaged would find this course particularly stimulating.
[Students will be required to take a field trip during Reading Week.]
Course Learning Outcomes
On completing the course, students will be able to:
Apply personal experiences and observations to the discussion of social divisions.
Explain how social divisions are socially constructed.
Analyze social divisions from different perspectives.
Examine social exclusion faced by disadvantaged social groups.
Identify ways to narrow social divides in contemporary societies.
Offer Semester and Day of Teaching
First semester (Wed)
---
Study Load
| | |
| --- | --- |
| Activities | Number of hours |
| Lectures | 24 |
| Tutorials | 12 |
| Reading / Self-study | 30 |
| Assessment: Group presentation (incl preparation) | 20 |
| Assessment: Essay writing | 20 |
| Assessment: In-class test (incl preparation) | 20 |
| Total: | 126 |
Assessment: 100% coursework
| | |
| --- | --- |
| Assessment Tasks | Weighting |
| Tutorial participation | 30 |
| Group presentation | 20 |
| Individual essay | 30 |
| In-class test | 20 |
---
Required Reading
Introduction
Brown, K., & Rutter, L. (2008).

Critical thinking for social work

(2nd ed.). Exeter (England): Learning Matters. [pp. 21-27 "Critical reflection"]

Ore, T. E. (Ed.). (2003).

The social construction of difference and inequality: race, class, gender, and sexuality

(2nd ed.). New York, NY: McGraw-Hill. [pp. 1-18 "Constructing difference"]

Payne, G. (2006).

Social divisions

(2nd ed.). New York: Palgrave Macmillan. [pp. 3-22 "An introduction to 'social divisions'"]
Construction of Social Divisions
Dahrendorf, R. (1981).

Life Chances: Approaches to Social and Political Theory

.

[pp. 19-74]

Payne, G. (2006).

Social divisions

(2nd ed.). New York: Palgrave Macmillan. [pp. 347-359 "Social divisions as a sociological perspective"]
Major Perspectives of Social Divisions
Becker, H. (1963/2008). Outsiders. University of Chicago Press. [Chap. 1, 2 & 10]

Haralambos, M., & Holborn, M. (2013).

Sociology: Themes and perspectives

(8th ed.). London: Collins. [pp. 2-19 "Introduction: Sociological perspectives"]
Class and Capitalism
Anderson, E. (1994, May). The Code of the Streets.

Atlantic Monthly

, 81-94.

Marx, K.

Capital

(Vol. 1). [Chaps. 23, 24 & 25]
Educational Inequality
Farkas, G. (Ed.). (2018).

Handbook of the Sociology of Education in the 21st Century

. ["Family, Schooling, and Cultural Capital"]

Payne, G. (2006).

Social divisions

(2nd ed.). New York: Palgrave Macmillan. [pp. 75-83, 183-190 "Social divisions as a sociological perspective"]
Race, Refugees and Immigrants
Gould, M. (1992). The New Racism in the United States Society. In P. Colomy (Ed.),

The Dynamics of Social Systems

.

Massey, D., & Denton, N.

American Apartheid: Segregation and the Making of the Underclass

. [Chaps. 1 & 2]
Ethnicity, Religion and Fascism
Weisel, E. (2017).

Night

. Hill & Wang. 
Disability, Health and Mental Health
Baumann, A. E. (2007). Stigmatization, social distance and exclusion because of mental illness: The individual with mental illness as a 'stranger'.

International Review of Psychiatry

,

19

(2), 131-135.

Cleckley, H. (1941).

The mask of sanity

(5th ed.). Mosby Co. [pp 29-46 "Max"] [This piece provides not only an early case history of antisocial personality disorder, but also an illustration of how domestic violence was conceptualized in psychiatry and treated in the criminal justice system.]

Paulhus, D., & Williams, K. (2002). The dark triad of personality: Narcissism, Machiavellianism, and psychopathy.

Journal of Research in Personality

,

36

, 556-563.  
Gender and Sexuality
Brownmiller, S. (1975).

Against our will, men, women and rape.

NYC: Fawcett Books. [Chaps 2 & 3 (pp. 16-78)] 
Social Divisions in, and between Hong Kong and the Mainland
Ip, I. C. (2020). 

Hong Kong's New Identity Politics: Longing for the Local in the Shadow of China

. Routledge Contemporary China Series. Routledge. [Chap. 6[]
Conclusion / Synthesis
Y. -B., E. (1998).

The anatomy of prejudices

. Harvard University Press. [Introduction] 
---
Course Co-ordinator and Teacher(s)
Course Co-ordinator
Contact
Dr C.R. Emery
Department of Social Work and Social Administration, Faculty of Social Sciences
Tel: 3917 2077
Email: cemery@hku.hk
Teacher(s)
Contact
Dr C.R. Emery
Department of Social Work and Social Administration, Faculty of Social Sciences
Tel: 3917 2077
Email: cemery@hku.hk