CCHU9018 Arts and Humanities
Art and Ideas: East and West

This course is under the thematic cluster(s) of:
---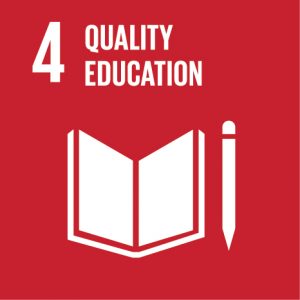 Course Description
This course is about ideas that are related to art, art history and visual culture across cultural boundaries of "the East" and "the West". It is designed to explore ideas about art, such as how art functions in various societies and its meanings. It will examine artistic traditions, the functions of art and its institutions such as patronage, art market, and roles of the artist across cultures, and will challenge assumptions about separation of cultural realms into eastern and western areas. The course will explore key monuments and concepts that shaped artistic traditions, techniques, and media and continue to define today's international visual environment.
Art as a concept belongs to all cultures, and deploys similar strategies to create meaning. Through the application of linguistic theories, the course will look at strategies of art production and consider the meanings of certain works of art within specific cultural and historical situations. It aims to develop the skills of asking questions of a work of art and using historical knowledge along with some careful looking to answer these questions. Students will encounter works of art, not necessarily in chronological order, but connected together by common themes.

Course Learning Outcomes
On completing the course, students will be able to:
Analyze the formal elements (that is the appearance) of selected examples of works of art, explain the historical meaning of these works of art, and articulate how these works of art make meaning within their cultural context.
Demonstrate an awareness of underlying principles of artistic practices across cultures, that explain how the concept of art is constructed within Europe and Asia.
Explain the processes through which art makes meaning vis-à-vis tradition and innovation.
Discuss the roles of living (that is contemporary) artists in different societies to challenge established conventions and explain how artists engage with meaning in art.
Offer Semester and Day of Teaching
First semester (Wed)
---
Study Load
| | |
| --- | --- |
| Activities | Number of hours |
| Lectures | 24 |
| Tutorials | 9 |
| Reading / Self-study | 100 |
| Assessment: Essay / Report writing | 20 |
| Assessment: In-class test (incl preparation) | 15 |
| Total: | 168 |
Assessment: 100% coursework
| | |
| --- | --- |
| Assessment Tasks | Weighting |
| In-class tests | 40 |
| Tutorial discussions | 20 |
| First paper | 20 |
| Second paper | 20 |
---
Required Reading
Selections from:
Addiss, S. (1989). The art of Zen: Paintings and calligraphy by Japanese monks, 1600-1925. New York: H.N. Abrams. ["Introduction"; pp. 6-15]
Barnet, S. (2011). A short guide to writing about art (10th ed.). Hong Kong: Pearson Longman. [Selections on "Formal Analysis", and "Writing a Comparison", "Seeing and Saying", "Subject Matter and Content", and "Form and Content"; pp. 46-67 (skim p. 55 starting at title "Behind the scene" to p. 59 to "Postscript"), 135-148, 69-77]
Chipp, H. B., Selz, P. H., & Taylor, J. C. (1968). Theories of modern art: A source book by artists and critics. Berkeley, CA: University of California Press. [Selections from "Letters"; pp. 29-31, 36-37, 38-39]
Cumming, R. (1995). Annotated Art. London; New York: DK Publishing. ["The Arnolfini Marriage," "The Mona Lisa," "The School of Athens", "The Oath of the Horatii", and "The Luncheon of the Boating Party'; pp. 14-15, 26-27, 32-33, 70-71, 88-89]
Cumming, R. (1998). Great Artists. London: Dorling Kindersley Limited. ["Delacroix", "Manet", "Van Gogh", and "Pollock"; pp. 72-73, 76-77, 90-91, 108-109]
Lazzari, M. R., & Schlesier, D. (2005). Exploring art: A global, thematic approach. Belmont, CA: Thomson/Wadsworth. ["Toward a definition of art", "Formal Elements", and "Style Vocabulary"; pp. 3-10, 26-41,15-18]
Lin, Y. (1967). The Chinese theory of art: Translations from the masters of Chinese art (pp. 140-43). London: Heinemann.
Macy, L. W. (Ed.). (1998). Grove's dictionary of art online. Oxford: Oxford University Press. [Selections]
McCloud, S. (1994). Understanding comics: The invisible art. New York: Harper Perennial. [Selections; pp.5-12]
Schaarschmidt-Richter, I., Städtische Kunstsammlungen Chemnitz, Schirn Kunsthalle Frankfurt, & Kokusai Kōryū Kikin. (2000). Japanese modern art: Painting from 1910 to 1970. Zurich: Edition Stemmle. ["The Growth of Modern Japanese Painting"; pp. 13-22]
Wang, Y. (2000). Looking at Chinese painting. Tokyo: Nigensha. ["The Six Dynasties Period", and "The Birth of Literati Painting; pp. 129-34, 150-152]
Wilkins, D. G., Schultz, B., & Linduff, K. M. (2005). Art Past, Art Present. Upper Saddle River, NJ: Pearson Prentice Hall. [Multiple selections]
---
Course Co-ordinator and Teacher(s)
Course Co-ordinator
Contact
Dr R.L. Hammers
School of Humanities (Art History), Faculty of Arts
Tel: 3917 2612
Email: rhammers@hku.hk
Teacher(s)
Contact
Dr R.L. Hammers
School of Humanities (Art History), Faculty of Arts
Tel: 3917 2612
Email: rhammers@hku.hk