CCHU9039 Humanities

Sexuality and Culture

[This course is under the thematic cluster of 'Sustaining Cities, Cultures, and the Earth'.]
---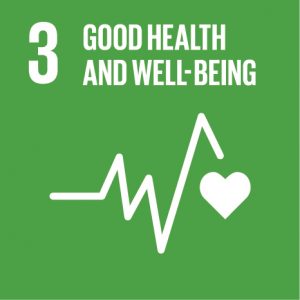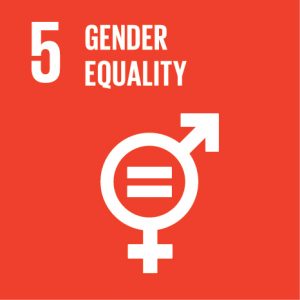 Non-Permissible Combination:
CCHU9007 Sexuality and Gender: Diversity and Society /
CCHU9015 Sex and Intimacy in Modern Times
Course Description
This course takes a look at how culture, however ambiguously and broadly defined, influences the way we talk about and the way we experience various aspects of sexuality. The course brings together various academic disciplines – Medicine and Psychology, the Arts and the Humanities, and the Law – in an attempt to foster a broad understanding of sexuality. Here, we look at how concepts related to sexuality and identity are manifested in 'everyday culture' – the media we consume, films we watch, institutions that govern us, and our everyday interactions with other people.
We consider sexuality as a key dimension to the formation of our identity: How paradigm shift in various branches of knowledge and therefore to our understanding on the formation of our personality, identity and as sexual being. We will look at some brief theories and concepts related to human development on sex and gender, how environmental factors influences our life experiences to our condition of being sexuality. We will see also how cross cultural studies has informed us; of who are. Thereby, we examine how sexuality has become an integral part of the human condition, and how this has changed in the contexts of colonization and the ever expanding reach of globalization.
We look closely at how sexuality is intersected by other aspects of our identity, like our race, socio-economic background, religion, and even our personal, individual tastes in music and cinema. We will look, for example, at how sexuality has been described and portrayed in the creative and performing arts. We examine how, in our own increasingly complex, technological and globalized world, culture both reflects and shapes contemporary ideas, experiences and expressions of sexuality. We ask how the study of the relationships between sexuality and culture at other times and in other places can inform our contemporary thinking about sexuality.

Course Learning Outcomes
On completing the course, students will be able to:
Describe and explain the ways in which human sexuality (the ways we think and talk about it, as well as the way we experience and express it) contributes to our sense of self, and intersects with other facets of self.
Describe, compare and contrast the ways in which broader culture has in different times and places shaped sexual discourse, experience and expression (and related facets of self), as well as in turn being shaped by changing discourses, and ways of experiencing and expressing sexuality.
Identify the facets of broad contemporary culture which reflect and/or shape our modern discourse, experience and expression of, sexuality, and which may (for better or worse) reflect and shape our sexualities in the short-to-mid term future.
Evaluate the extent to which there is a homogenization of human sexuality in our modern world, and analyze the effects of any such homogenization.
Offer Semester and Day of Teaching
Course will be offered twice:
Section 1 – First semester (Wed), Section 2 – Second semester (Wed)
---
Study Load
| | |
| --- | --- |
| Activities | Number of hours |
| Lectures | 24 |
| Tutorials | 12 |
| Reading / Self-study | 60 |
| Studying movies, audiofiles etc | 4 |
| Assessment: Presentation (incl preparation) | 22 |
| Assessment: Reflective journal | 18 |
| Assessment: NOTE: Participation slips will be completed in lecture, and will therefore not imply additional workload hours | 0 |
| Total: | 140 |
Assessment: 100% coursework
| | |
| --- | --- |
| Assessment Tasks | Weighting |
| Reflective journal | 30 |
| Contribution in tutorials | 20 |
| Group project presentation | 50 |
---
Required Reading
Parker, R. & Aggleton, P. (2007). Culture, society and sexuality: A reader (2nd ed.). New York: Routledge. [Chaps. 1-3]
Recommended Reading
Attwood, F. (2009). Mainstreaming sex: The sexualization of Western culture. London: I. B. Tauris.
Butler, J. (1990/1999). Gender trouble: Feminism and the subversion of Identity. New York: Routledge. [Chaps. 1.1, 1.2, 1.3, 3.4]
Crenshaw, K. (1993). Mapping the margins: Intersectionality, identity politics, and violence against women of color. The Stanford Law Review, 43, 1241-1299. Available from http://socialdifference.columbia.edu/files/socialdiff/projects/Article__Mapping_the_Margins_by_Kimblere_Crenshaw.pdf
Dikotter, F. (1995). Sex, culture and modernity in China: Medical science and the construction of social identities in the early Republican period. Honolulu: University of Hawaii Press. [Chaps 2, 3, 5]
Foucault, M. (1990). The history of sexuality. New York: Vintage Books.
Gauntlett, D. (2008). Media, gender, and identity (2nd ed.). London: Routledge.
Goehr, L., & Herwitz, D. A. (Eds.). (2006). The Don Giovanni moment: Essays on the legacy of an opera. New York: Columbia University Press.
Hutcheon, L., & Hutcheon, M. (1996). Opera: Desire, disease, death. Lincoln, NE: University of Nebraska Press.
Kimmel, M. S., & Plante, R. F. (Eds.). (2004). Sexualities: Identities, behaviors, and society. New York: Oxford University Press. [Especially those chapters concerned with sexual practices, and an article by Fausto-Sterling suggesting five sexes]
Leick, G. (1994). Sex and eroticism in Mesopotamian literature. London: Routledge.
Lucie-Smith, E. (1991). Sexuality in Western art. New York: Thames and Hudson.
McClary, S. (1991). Feminine endings: Music, gender, and sexuality. Minneapolis, MN: University of Minnesota Press.
Nussbaum, M. (2010). From disgust to humanity: Sexual orientation and constitutional law (Inalienable rights). New York: Oxford University Press.
Williams, L. (2008). Screening sex. Durham, NC: Duke University Press.
Zilner, L. (2009). Sexuality, sexual deviance, and sexual offending. Santa Barbara, CA: Praeger. [Chaps. 1, 5-7]
---
Course Co-ordinator and Teacher(s)
Course Co-ordinator
Contact
Dr W.C.W. Wong
Department of Family Medicine and Primary Care, Li Ka Shing Faculty of Medicine
Tel: 2518 5650
Email: wongwcw@hku.hk
Teacher(s)
Contact
Dr W.C.W. Wong
Department of Family Medicine and Primary Care, Li Ka Shing Faculty of Medicine
Tel: 2518 5650
Email: wongwcw@hku.hk
Professor G. Marchetti
School of Humanities (Comparative Literature), Faculty of Arts
Tel: 3917 8900
Email: marchett@hku.hk
Dr G.W. Porter
Faculty of Science
Tel: 3917 5195
Email: porterg@hku.hk