CCHU9039 Arts and Humanities

Sexuality and Culture

This course is under the thematic cluster(s) of:

Sustaining Cities, Cultures, and the Earth (SCCE)
Gender, Sexuality, and Diversity (GSD)
---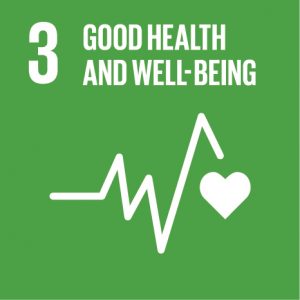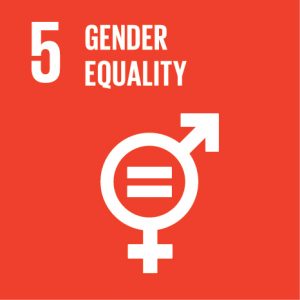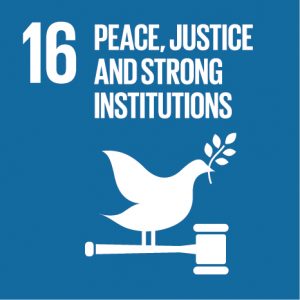 Non-Permissible Combination:
CCHU9007 Sexuality and Gender: Diversity and Society /
CCHU9015 Sex and Intimacy in Modern Times
Course Description
The course will examine the relationships between sexuality and cultural issues in contemporary society. Apart from different sexual orientations and gender issues, we will look into ethical, and social conflicts with sexuality; for example, how sexuality is portrayed in creative social media which, in turn, shapes our perception of sexuality; the root causes of the stigmatization and discrimination of the commercial sex industry and sexually transmitted infections; the significance of sex education and family planning; and, how our legal system in the global community has been changing across time on non-mainstream sexuality and sexual violence.
Our course aims to bring an interdisciplinary focus on sexuality issues, such as medicine, arts, law and social sciences to illustrate the range of human sexual beliefs and behaviors in various sexuality groups; develop the students' critical thinking and application of different disciplinary approaches in the understanding of the changing roles and implications of sexuality; explicate and compare the cultural assumptions underlying sexual behaviors in local and global societies and to help students to reflect on these concepts in their personal growth; and create an innovative environment for students to tackle some of the local and global challenges in sexuality.
This course brings a transdisciplinary approach with invited professionals from diversified realms, ranging from Faculties of Arts, Humanities, Social Sciences and Law, to give a more holistic study on relationships between sexuality and our increasingly interconnected world. It will also incorporate with online course materials, interactive elements, visual aspects such as films, creative works and mass media to facilitate a better illustration of theoretical concepts. At the end of the course, students are expected to be able to think critically about sexuality; to understand the interplay of self, sexuality and the society; and be able to respect individual differences and preferences.

Course Learning Outcomes
On completing the course, students will be able to:
Identify different human beliefs and behaviors in various sexual groups such as sexual minorities; commercial sex workers and infertile couples.
Demonstrate understanding of cultural assumptions underlying sexual behaviors in local and global communities and reflect upon these ideas in personal growth.
Analyze and debate on issues of human sexuality in contemporary society.
Communicate effectively in oral, written and digital literacy which brings an transdisciplinary focus on sexuality issues to the public.
Be a responsible global citizen who expresses and respects individual differences and preferences with regard to sexual and gender diversity.
Offer Semester and Day of Teaching
Course will be offered twice:
Section 1 – First semester (Wed), Section 2 – Second semester (Wed)
---
Study Load
| | |
| --- | --- |
| Activities | Number of hours |
| Lectures | 24 |
| Tutorials | 12 |
| Reading / Self-study | 36 |
| Studying movies, audiofiles, etc | 6 |
| Assessment: Project | 30 |
| Assessment: Reflective journal | 18 |
| Assessment: NOTE: Participation slips will be completed in lecture, and will therefore not imply additional workload hours | 0 |
| Total: | 126 |
Assessment: 100% coursework
| | |
| --- | --- |
| Assessment Tasks | Weighting |
| Reflective journals | 30 |
| Final Project | 50 |
| Participation | 20 |
---
Required Reading
Selections from the following list:
Alegre, B. (2018).

From bakla to transpinay: Transgender students in Philippine schools

. Routledge International Handbook of Schools and Schooling in Asia. From

https://www.taylorfrancis.com/chapters/edit/10.4324/9781315694382-82/bakla-transpinay-brenda-alegre

[pp. 864-871] 

Couch, D., & Liamputtong, P. (2008). Online dating and mating: The use of the internet to meet sexual partners. Qualitative Health Research, 18(2), 268-279.
Doty, A. (1997). Making Things Perfectly Queer: Interpreting Mass Culture. University of Minnesota Press. From http://www.composingdigitalmedia.org/f15_mca/mca_reads/doty_what_makes_queerness.pdf ["Introduction: What Makes Queerness Most?"]
Jackson, S., & Scott, S. (1996). Feminism and sexuality: A reader. ["The Social Construction of Female Sexuality" (pp. 62-73); "'Don't Die of Ignorance. I Nearly Died of Embarrassment': Condoms in Context" (pp. 117-129); "The Politics of Prostitution" (pp. 288-296); "Pornography" (pp. 297-299)]
Lorber, J. (1991). The Social Construction of Gender. From http://ieas.unideb.hu/admin/file_9695.pdf.
Mulvey, L. (1999). Visual Pleasure and Narrative Cinema. In L. Braudy & M. Cohen (Eds.), Film Theory and Criticism: Introductory Readings (pp. 833-844). New York: Oxford UP.
Nussbaum, M. C. (2010). From Disgust to Humanity: Sexual Orientation and Constitutional Law. [pp. 141-150]
Parker, R., & Aggleton, P. (2007). Culture, society and sexuality: A reader (2nd ed.). New York: Routledge. ["Thinking Sex: Notes for a Radical Theory of the Politics of Sexuality" (by Gayle Rubin) (pp. 150-187); "Compulsory Heterosexuality and Lesbian Existence" (by Adrienne Rich) (pp. 209-236); "Masculinity and Urban Men" (by David Wyatt Seal and Anke A. Ehrhardt) (pp. 375-396)]
Peterson, B., Boivin, J., Norré, J., Smith, C., Thorn, P., & Wischmann, T. (2012). An introduction to infertility counseling: a guide for mental health and medical professionals. Journal of assisted reproduction and genetics, 29(3), 243–248. From https://doi:10.1007/s10815-011-9701-y
Prasannam, N. (2019). The Yaoi Phenomenon in Thailand and Fan/Industry Interaction. Plaridel, 16(2), 63-89.
Wong, W. C. W., & Kong, T. S. K. (2007). To determine factors in an initiation of a same-sex relationship in rural China: using ethnographic decision model. AIDS care, 19(7), 850-857.
Wong, W. C. W., Zhao, Y., Wong, N. S., Parish, W. L., Miu, H. Y. H., Yang, L. G., … & Tucker, J. D. (2017). Prevalence and risk factors of chlamydia infection in Hong Kong: A population-based geospatial household survey and testing. PloS one, 12(2), e0172561.
Yeo, T., & Chu, T. H. (2018). Beyond Homonegativity: Understanding Hong Kong People's Attitudes About Social Acceptance of Gay/Lesbian People, Sexual Orientation Discrimination Protection, and Same-Sex Marriage. Journal of Homosexuality, 65(10), 1372–1390.
---
Course Co-ordinator and Teacher(s)
Course Co-ordinator
Contact
Dr W.C.W. Wong
Department of Family Medicine and Primary Care, Li Ka Shing Faculty of Medicine
Tel: 2518 5650
Email: wongwcw@hku.hk
Teacher(s)
Contact
Dr W.C.W. Wong
Department of Family Medicine and Primary Care, Li Ka Shing Faculty of Medicine
Tel: 2518 5650
Email: wongwcw@hku.hk

Dr B.R. Alegre


School of Humanities (

Gender Studies

), Faculty of Arts
Tel:

5208 5405


Email:

brendara@hku.hk