CCHU9048 Arts and Humanities
The City: Histories of Urbanism and the Built Environment

This course is under the thematic cluster(s) of:

Sustaining Cities, Cultures, and the Earth (SCCE)
---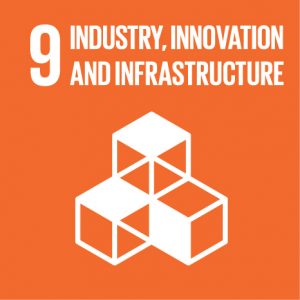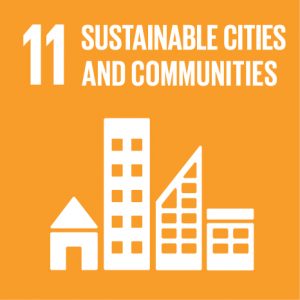 Course Description
What is a city? Through what processes is our built environment constituted? How do we dwell in our cities and how do different kinds of urban space shape our sense of place and community belonging? This course explores practices of urbanism across a range of contexts from antiquity to the present day. By doing so it allows students to develop insights into the social relations and human struggles that have been produced by, and continue to produce, particular types of built forms in different places over time. In the broadest sense, the course uses urbanism as a lens to understand the relationship between urban forms and the complex, multiple processes that constitute cities and their urban milieus.
The course content is organized around sets of case studies, with each focusing on a specific theme that indicates particular continuities and congruencies between cities of different locations and time periods. Discussions throughout the course engage with questions related to contemporary urbanization and consider how historical knowledge may impart a better understanding of the challenges we are facing in the global present.
Assignments of this course include a series of exercises that combine historical research, visual analysis and creative writing. A study aid that outlines the lecture content is provided for students ahead of the lecture each week.

Course Learning Outcomes
On completing the course, students will be able to:
Become familiar with the urban heritage of the past and locate built environments in their historical, social and cultural contexts.
Analyze urban processes from different perspectives by thinking across time and geographical scales.
Develop wide-ranging curiosity about cities and the different peoples that inhabit them.
Develop a critical awareness of the complex forces that shape the forms and norms of the environment and the ongoing construction of urban culture and social milieu.
Strengthen the ability for teamwork and communication skills.
Offer Semester and Day of Teaching
Second semester (Wed)
---
Study Load
| | |
| --- | --- |
| Activities | Number of hours |
| Lectures | 20 |
| Tutorials | 9 |
| Reading / Self-study | 33 |
| Assessment: Project assignments | 70 |
| Total: | 132 |
Assessment: 100% coursework
| | |
| --- | --- |
| Assessment Tasks | Weighting |
| Project assignments | 80 |
| In-class assessments | 20 |
---
Required Reading
Chu, C. (2007).

Public Housing and the Transformation of Urban Life in Hong Kong, 1955- 1975

. Unpublished manuscript. [pp. 1-7]

Donald, J. (2005). City. In T. Bennett, et. al. (eds)., New Keywords (pp. 32-35). Blackwell Publishing.
Hall, P. (1998). Cities in civilization: culture, innovation, and urban order. Phoenix Giant, London. [pp. 1-14]
Home, R. (1997). Of Planting and Planning: The Making of British Colonial Cities. E & FN Spon. [pp. 117-127 "The Inconvenience Felt by Europeans: Racial Segregation, Its Rise and Fall"]
Knox, P. L. (2011). Cities and design. Routledge. [Chap.1 "Cities, design and urban life", Chap. 3 "Better by design? Historical antecedents"]
Kostof, S. (1991). The City Shaped: Urban Patterns and Meanings Through History. Bulfinch Press. [pp. 103-108 "The Grid in the Ancient World"]
Leung, P. K. (1998). The walled city in Kowloon: A space we all shared. In M. P. Y. Cheung (Ed.), Hong Kong Collage: Contemporary stories and writing (pp. 34-39). Oxford University Press.
Looser, T. (2015). Still-City Crisis: Fujisawa Eco-city, Energy, and the Urban Architecture of Crisis. Boundary 2, 42(3), 113-127.
Pearson, L. C. (2019). System Cities: Building a 'Quantitative Utopia'. Architectural design, 89(4), 70-77.
Robinson, J., Scott, A. J., Taylor, P. J. (2016). Working, Housing: Urbanizing. Springer Briefs in Global Understanding. Springer, Cham. [pp. 5-13 "Cities in Time and Space"]
---
Course Co-ordinator and Teacher(s)
Course Co-ordinator
Contact

Dr  L. Shetabi


Division of Landscape Architecture, Faculty of Architecture
Tel:

2594 5097


Email:

shetabi@hku.hk

Teacher(s)
Contact

Dr  L. Shetabi


Division of Landscape Architecture, Faculty of Architecture
Tel:

2594 5097


Email:

shetabi@hku.hk