CCHU9058 Humanities
Nature in the City: Beyond the Concrete Jungle

[This course is under the thematic cluster of 'Sustaining Cities, Cultures, and the Earth'.]
---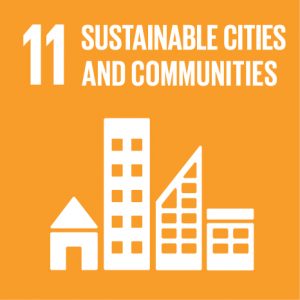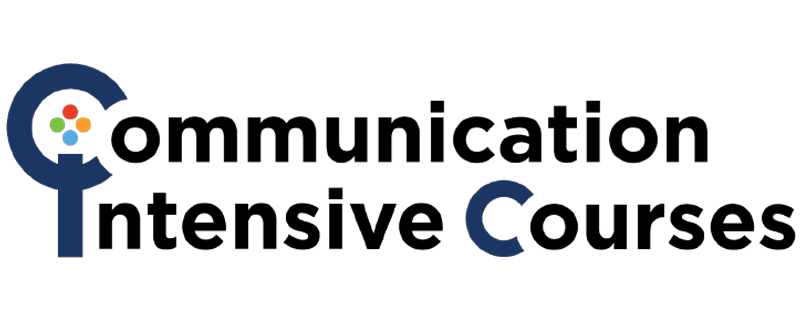 [This is a certified Communication-intensive (CI) Course which meets all of the requirements endorsed by HKU's Senate, including (i) the teaching assessment of oral and digital communication 'literacies'; and (ii) at least 40% of the course grade assigned to communication-rich assessment tasks.]
Course Description
Nature and the city are frequently, but not always, in conflict. This course explores our relationship with the natural environment using the urban built infrastructure, cultural habits and traditions, and the creative arts to provide a framework for the students' exploration of the intersection between the natural world and our urban environment.
Survey – The human relationship with nature in the urban context:
First, we will look for evidence of nature in the city, at different scales, and observe both our attempts to replicate or enhance nature and our attempts to exclude or suppress it (both of which are often unsuccessful).
Analysis – How that relationship influences the form of the city:
We will then critically explore the relationship between development and nature in the urban context, using an understanding of natural laws to investigate how cultural traditions, perceptions, and meanings, and the realities of urban infrastructure, lifestyle and economics, complement or flout those laws.
Design – Using an understanding of that relationship as a basis for articulating issues and ideas:
Finally, we will apply our observations and understanding of nature in the city to develop techniques, analyses, and metaphors to illustrate and communicate issues related to other disciplines and to a variety of public stakeholders.

Course Learning Outcomes
On completing the course, students will be able to:
Understand issues related to nature in the city, the historical relationship between human activity and nature in the urban context, and the spectrum between 'artificial' and 'natural'.
Articulate the contradictions and expectations in the relationship between us and nature.
Demonstrate how to contextualize these understandings in the students own disciplinary studies, using metaphor, analogies and illustrative skills.
Offer Semester and Day of Teaching
Second semester (Wed)
---
Study Load
| | |
| --- | --- |
| Activities | Number of hours |
| Lectures | 15 |
| Tutorials | 10 |
| Fieldwork / Visits | 2 |
| Demonstration | 3 |
| Interactive games | 3 |
| Peer evaluation | 3 |
| Reading / Self-study | 20 |
| Assessment: Essay / Report writing | 20 |
| Assessment: Group video production and presentation | 20 |
| Assessment: Poster | 25 |
| Total: | 121 |
Assessment: 100% coursework
| | |
| --- | --- |
| Assessment Tasks | Weighting |
| In-class quizzes | 5 |
| Tutorial participation | 10 |
| Group video presentation | 20 |
| Individual assessment: Written opinion piece | 30 |
| Poster | 35 |
---
Required Reading
Selections from:
Altman, I., & Chemers, M. M. (1980). Culture and environment. Brooks/Cole Publishing Company.
Cronon, W. (1996). Uncommon ground: Rethinking the human place in nature. W.W. Norton & Company.
Goode, D. (2014). Nature in towns and cities. (Collins New Naturalist Library, Book 127). UK: HarperCollins.
Lima, M. (2014). The book of trees: Visualizing branches of knowledge. New York: Princeton Architectural Press.
Weisman, W. (2007). The world without us. Thomas Dunne Books, St. Martin's Press, New York.
Recommended Reading
Corlett, R. T. (1997). Human impact on the flora of Hong Kong Island. In N. G. Jablonski (Ed.), The changing face of East Asia during the Tertiary and Quaternary (pp.400-412). Proceedings of the Fourth Conference on the Evolution of the East Asian Environment. Centre of Asian Studies, The University of Hong Kong.
Hageneder, F. (2001). The heritage of trees, history, culture and symbolism. Edinburgh: Floris Books.
McHarg, I. L. (1964). The place of nature in the city of man. The Annals of the American Academy of Political and Social Science, 352(1), 1-12.
Owen, B., & Shaw, R. (2007). Hong Kong landscapes: Shaping the Barren Rock (HKU Press Digital Eds.). Hong Kong: Hong Kong University Press.
Swanwick, C., Dunnett, N., & Woolley, H. (2003). Nature, role and value of green space in towns and cities: An overview. Built Environment, 29, 94-106.
Swyngedouw, E., & Kaika, M. (2000). The environment of the city… or the urbanization of nature. A Companion to the City, 567-580.
Recommended Websites
---
Course Co-ordinator and Teacher(s)
Course Co-ordinator
Contact
Mr G.S. Coates
Department of Architecture, Faculty of Architecture
Tel: 3917 5140
Email: gscoates@hku.hk
Teacher(s)
Contact
Mr G.S. Coates
Department of Architecture, Faculty of Architecture
Tel: 3917 5140
Email: gscoates@hku.hk