CCHU9076 Arts and Humanities
The Journalist: Comics, Movies, Fiction and Fact
---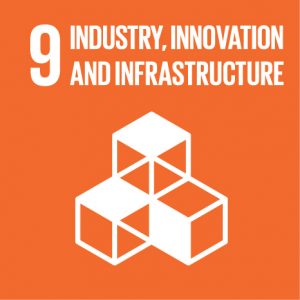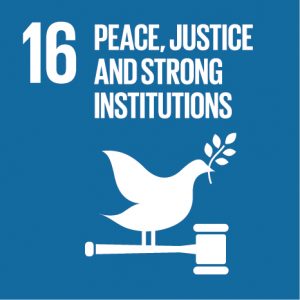 Course Description
Daily Planet reporter Clark Kent dropped his notebook and ripped off his shirt to save the world as Superman. Peter Parker took photographs for the Daily Bugle when not fighting crime in his alter ego as Spiderman. From the Green Hornet to the Flash to Lois Lane and Vicki Vale, journalists have been a fixture in comic book lore, as superheroes, adventurers, love interests, or, more importantly, as narrative plot devices. Likewise in fiction, with omniscient narrators like Thomas Fowler (The Quiet American), intrepid investigators like Mikael Bloomkvist (The Girl With The Dragon Tattoo), and comedic voices like Bridget Jones and her diary, journalists have been ubiquitous in popular culture. So, what is it about journalists that makes them effective story characters? And how accurate are those depictions? Furthermore, how have popular culture portrayals of the journalist changed over time? And how has popular culture dealt with the real ethical dilemma journalists confront?
Using comic books, movie clips, fiction, and the nonfictional narratives of working journalists, this course will examine the various portrayals of the journalist and how often they conform to reality. We will also look at how effective journalists have been at telling their own narratives — portraying the gritty reality or embellishing the comic book superhero version of the profession. From this course, through role playing and enacting live scenarios, students will learn more about the daily working life of journalists from beat reporters to foreign correspondents, better understand the ethical questions journalists face, and better appreciate the role of a free press in democratic societies.

Course Learning Outcomes
On completing the course, students will be able to:
Understand and appreciate what journalists actually do in the real world. As a result, students should come to better understand and appreciate the role of journalism and a free press to society.
Understand how and why they are so often depicted in popular media, and be able to identify the various archetypes and stereotypes and their relevance.
Understand better some of the real-life dangers and ethical dilemmas reporters regularly face, and see how journalists resolve those dilemmas.
Be able to separate fact from fiction in the world of constant streaming. To become news literate.
Use their own creativity to create and solve ethical or practical problems through narratives and using characters that they themselves invent.
Offer Semester and Day of Teaching
Second semester (Wed)
---
Study Load
| | |
| --- | --- |
| Activities | Number of hours |
| Lectures | 18 |
| Tutorials | 8 |
| Reading / Self-study | 22 |
| Film review and analysis | 22 |
| Assessment: Essay / Report writing | 20 |
| Assessment: Presentation (incl preparation) | 44 |
| Total: | 134 |
Assessment: 100% coursework
| | |
| --- | --- |
| Assessment Tasks | Weighting |
| Group project and presentation | 40 |
| Review of a movie or a novel | 30 |
| In-class quizzes | 10 |
| In-class participation | 20 |
---
Required Reading
Ehrlich, M. C. (2006). Facts, truth, and bad journalists in the movies.

Journalism

,

7

(4), 501-519.

Foss, K. A. (2018). No Longer Seeking 'Truth, Justice, and the American Way': Journalists and the Press in Comic Books and Contemporary Film Adaptations.
Gilbert, S. (2018). The Lazy Trope of the Unethical Female Journalist. The Atlantic.
Greenwood, G. (N. d.). So-So Stories: Asia's Fictional Journalists. The Correspondent.
Plummer, J. (2016, November 29). Don't Stop the Presses: Why We Need Journalists in Comics. Book Riot.
Snyder, D. D. (2014, May 1). Peter Parker and Clark Kent: Very Unethical Journalists. The Atlantic.
Required Viewing
Lumet, S. (1976).

Network

.

McCarthy, T. (2015). Spotlight.
Pollack, S. (1981). Absence of Malice.
When To Put The Camera Down. [A video by Professor Kevin Sites]
Woods, B. (2018). Reporters at War.
---
Course Co-ordinator and Teacher(s)
Course Co-ordinator
Contact

Mrs J.S. Deayton


Journalism and Media Studies Centre, Faculty of Social Sciences
Tel: 3917 4017
Email: jdeayton@hku.hk
Teacher(s)
Contact

Mrs J.S. Deayton


Journalism and Media Studies Centre, Faculty of Social Sciences
Tel: 3917 4017
Email: jdeayton@hku.hk