CCHU9090 Arts and Humanities
The Love We Give and the Lies We Tell: The Ethics of Relationships

This course is under the thematic cluster(s) of:

The Quest for a Meaningful Life / The Universe and the Question of Meaning (UQM)
Gender, Sexuality, and Diversity (GSD)
---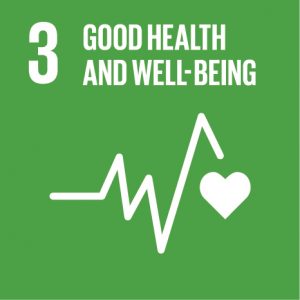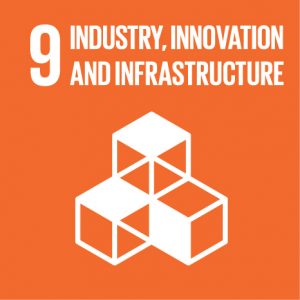 Course Description
From dating apps to family life, Instagram to the workplace, we all want to have good relationships and live a good life. What does that look like in the modern world? Everyday life is complex, and we are often presented with relationships, situations, and technologies that ask us to make compromises, whether we know it or not. This course looks at some of these everyday ethical questions through the lens of different scales of human relationships. It will equip students with ethical frameworks through which to view these relationships, enabling them to identify and develop their own values to navigate them. It will examine five key relationships through cross-cultural perspectives: (1) with oneself—including self-care, self-forgiveness, and conscience; (2) with friendship and dating; (3) with one's immediate community—including family and professional life; (4) the larger society in which one lives—including social media and the politics of respect; and (5) with the transcendence of mystery, the divine, and the sacred—including urban space and the ecological other with which we participate.

Course Learning Outcomes
On completing the course, students will be able to:
Identify important ethical questions present in everyday life and relationships; describe, compare, and evaluate a range of possible answers to those questions.
Articulate one's own set of personal values/ethical commitments and how they apply to one's current and future relationships, including personal, professional, and broader social relationships.
Independently apply relevant new advances in knowledge to one's personal ethical framework by means of analysis, critical evaluation, and personal reflection.
Offer Semester and Day of Teaching
Second semester (Wed)
---
Study Load
| | |
| --- | --- |
| Activities | Number of hours |
| Lectures | 24 |
| Tutorials | 8 |
| Reading / Self-study | 36 |
| Assessment: Essay / Report writing | 36 |
| Assessment: Presentation (incl preparation) | 6 |
| Assessment: In-class assessments | 12 |
| Total: | 122 |
Assessment: 100% coursework
| | |
| --- | --- |
| Assessment Tasks | Weighting |
| Tutorial participation | 10 |
| In-class discussion | 10 |
| Reflective writing | 30 |
| In-class presentation | 20 |
| Video report | 30 |
---
Required Reading
Class 1: Introduction 
Goldstein, R. (2019). The Role of Intuition in Philosophy: Full Interview.

The Institute of Art and Ideas

. From

https://www.youtube.com/watch?v=kSFHoiW6_5M

 

Nussbaum, M. (1993). Non-Relative Virtues: An Aristotelian Approach. The Quality of Life. In M. Nussbaum & A. Sen (Eds.), The Quality of Life. New York: Oxford University Press. [Sections 1-3 (pp. 242-250)]
Class 2: Self-Love, Self-Forgiveness, Self-Care 
Aurelius, M.

Meditations

. [Book IV]

Gilbert, P., & Woodyat, L. (2017). An Evolutionary Approach to Shame-Based Self-Criticism, Self-Forgiveness, and Compassion. In L. Woodyat, E. Worthington, M. Wenzel & B. Griffin (Eds.), Handbook of the Psychology of Self-Forgiveness. Cham: Springer. 
Class 3: Conscience: developing and relating to one's own values
Butler, J. (2006). Fifteen Sermons Preached at the Rolls Chapel.

Complete Works.

Rochester, NY: University of Rochester Press. [Chap. 1-3]

Nietzsche, F. On The Genealogy of Morals. [Selections from Second Essay]
Zisi. The Doctrine of the Mean. [Chap. 1]
Class 4: Let's just be friends… what does that mean anyway?: On the morality of friendship 
Aristotle.

The Nicomachean Ethics

. [1155a-1157b5]

Confucius. Analects. [Selections from Books I & XVI]
Class 5: Love, sex, and Socrates: what does philosophy have to do with dating? 
Klinenberg, A, & Ansari, A. (2015).

Modern Romance.

New York: Penguin. [Selections from Chap. 4 "Choice and Options"]

Lewis, C. S. (1960). The Four Loves. [Chap. 5 "Eros"]
Plato. (c. 385–370 BC). Symposium. [200a-e – 211a-b]
Class 6: The ethics of family relationships 
Hutton, E. L. (2014).

Xunzi: The Complete Text

. Princeton: Princeton University Press. [Chap. 29 "The Way To Be a Son"]

Puett, M., & Gross-Loh, C. (2016). The Path: What Chinese Philosophers Can Teach Us About the Good Life. New York: Simon and Schuster. [Chap. 3 "On Relationships: Confucius and 'As If' Rituals"]
Class 7: What would you do for success?: Ruthlessness and integrity in the workplace 
Machiavelli, N. (1532).

The Prince

. [Chaps. XV-XVIII]

Miller, T. (Creator). (2022). Love, Death, and Robots. Netflix. [S3. E2 "Bad Travelling"]
Nagel, T. (1978). Ruthlessness in Public Life. In S. Hampshire (Ed.), Public and Private Morality (pp. 75-92). Cambridge: Cambridge University Press.
Class 8: … sit down, be humble: The meaning and value of respect in society
Kwan, D., & Scheinert, D. (Directors). (2022).

Everything Everywhere All at Once

. [Film]

Wawrytko, S. (1982). Philosophy East and West 32:3. [pp. 237-57 "Confucius and Kant: The Ethics of Respect"]
Class 9: Navigating interpersonal relationships on social media
Brooker, C. (Creator). (2016).

Black Mirror

. Netflix. [S3. E1 "Nosedive"]

Hang-Wong, P. (2012). Dao, Harmony and Personhood: Towards a Confucian Ethics of Technology. Philosophy and Technology, 25, 67-86.
Tosi, J., & Warmke, B. (2020). Grandstanding: The Use and Abuse of Moral Talk. Oxford: Oxford University Press. [Chap. 3 "Grandstanding: A Field Guide"]
Class 10: Nothing is sacred: On the concept of sacredness and the moral limits of the marketplace
Haidt, J. (2012).

The Righteous Mind

. New York: Penguin. [Selections from Chap. 7 "The Moral Foundations of Politics"]

Sandel, M. (2013). What Money Can't Buy: The Moral Limits of Markets. New York: Farrar, Strauss, and Giroux. [Chap. 3 "How Markets Crowd Out Morals"]
Class 11: Je ne sais quoi: Transcendence in art, relationships, and lived space
Berry, W. (N. d.).

How to Be a Poet

. From

https://www.poetryfoundation.org/poetrymagazine/poems/41087/how-to-be-a-poet

Chōmei, K. N. (1212). Hojoki. [Selections]
Theodore, W., et. al. (2001). Sources of Japanese Tradition Vol. I. (2nd Ed.). New York: Columbia University Press. [Selections from Chap. 16 "The Vocabulary of Japanese Aesthetics"]
Wirzba, N. (2021). This Sacred Life: Humanity's Place in a Wounded World. Cambridge: Cambridge University Press. [Chap. 5 "Why Sacred Anything?"]
---
Course Co-ordinator and Teacher(s)
Course Co-ordinator
Contact
Dr C. Hildebrand


Hong Kong Institute for the Humanities and  Social Sciences

Tel:

3917 5921


Email:

carlh@hku.hk

Teacher(s)
Contact

Dr C. Hildebrand




Hong Kong Institute for the Humanities and  Social Sciences

Tel: 3917 5921
Email: carlh@hku.hk