CCST6001

Science, Technology and Big Data


Change for a Better Self

This course is under the thematic clusters of:

The Quest for a Meaningful Life (UQM)
---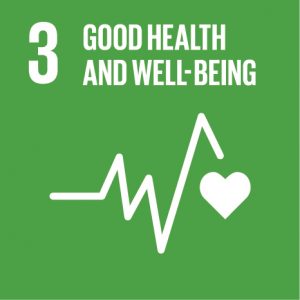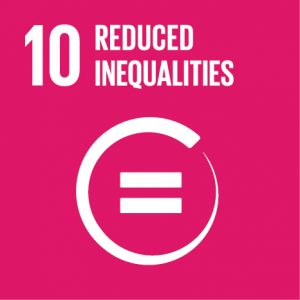 [This is a 3-credit Common Core Microcredential course focused on transdisciplinary project-based learning in a highly compressed format. It is open to undergraduate students seeking to fulfill their Common Core requirements after they have successfully completed one 6-credit course in each of the Common Core's Area(s) of Inquiry (AoIs): Science, Technology and Big Data; Arts and Humanities; Global Issues; and China: Culture, State and Society (See note below). Eligible students can take two Microcredentials courses in place of one standard 6-credit Common Core course.
Note: Except for students who have been granted Advanced Standing / Credit Transfer / Course Exemption / Internal Transfer in their current programme.]
Course Description
"Who am I?"
"Will I be accepted?"
These are age-old questions that concern us all as humans. The quest for an answer, to each their own, is a lifelong journey that often begin in youth. This course is an experiential learning gateway to prepare students in their future exploration on what it means, and what it takes, to become a 'better' person. 
Drawing on the related disciplines of counselling, mental health, and psychological medicine, (bite-size) concepts will be introduced through mini-lectures. Students will experience the application of these concepts first-hand in tutorials with fun activities supported by HKU Master students, and sign up for relevant group/field visit/retreat activities offered by local and international youth programmes.    
Students will be partners in the course as we explore topics of self-identity, social intelligence, and self-acceptance, by contributing to the learning experience in groups and through self-reflection, such as interviewing and 'human library' sharing, and experiment with personal profile development through machine learning.


Course Learning Outcomes
On completing the course, students will be able to:
Understand how self-identity and intimate relations form in emerging adults and their interactions with a person's mental health.

Take perspectives in understanding oneself and others, develop empathy and theory of mind about people from different background and cultures.

Demonstrate ability in exploring one's roles and strengths in different social groups and communities through experiential learning.

Express in self-directed creative ways their self-exploration journeys to inspire fellow university students.
Offer Semester and Day of Teaching
Summer Semester
July 4, 5, 8 – 12, 2024
---
Study Load
| | |
| --- | --- |
| Activities | Number of hours |
| Lectures | 6 |
| Tutorials | 14 |
| Fieldwork / Visits | 12 |
| Reading / Self-study | 6 |
| Assessment: Essay / Report writing | 10 |
| Assessment: Group project (incl preparation) | 20 |
| Total: | 68 |
Assessment: 100% coursework
| | |
| --- | --- |
| Assessment Tasks | Weighting |
| Tutorial participation | 20 |
| Reflective journal | 30 |
| Group project | 30 |
| Individual report on group project | 20 |
---
Required Reading
Bekoff, M. (2003). Considering animals-not "higher" primates.

Zygon

,

38

(2), 229-245. From

https://www.wellbeingintlstudiesrepository.org/acwp_asie/166/

Ferrer-Wreder, L., & Kroger, J. (2020). Identity in Adolescence: The Balance Between Self and Other (4th ed.). J. Routledge. From https://doi-org.eproxy.lib.hku.hk/10.4324/9781315165806 [Chap. 4 "Identity as life story"]
Klingle, K. E., & Van Vliet, K. 1. (2019). Self-compassion from the adolescent perspective: A qualitative study. Journal of Adolescent Research, 34(3), 323-346. From https://doi.org/l0.1177/0743558417722768
---
Course Co-ordinator and Teacher(s)
Course Co-ordinator
Contact

Dr G.H.Y. Wong




Department of Social Work and Social Administration, Faculty of Social Sciences

Tel:

2831 5183


Email: ghywong@hku.hk
Teacher(s)
Contact

Dr G.H.Y. Wong




Department of Social Work and Social Administration, Faculty of Social Sciences

Tel:

2831 5183


Email: ghywong@hku.hk
Dr

P.W.C. Wong




Department of Social Work and Social Administration, Faculty of Social Sciences

Tel:

3917 5029


Email: paulw@hku.hk

Dr K.W. Chan




Department of Psychiatry, Li Ka Shing Faculty of Medicine

Tel:

2255 4486


Email:

 

kwsherry@hku.hk