CCST9002 Science, Technology and Big Data
Quantitative Literacy in Science, Technology and Society

This course is under the thematic cluster(s) of:

Sustaining Cities, Cultures, and the Earth (SCCE)
---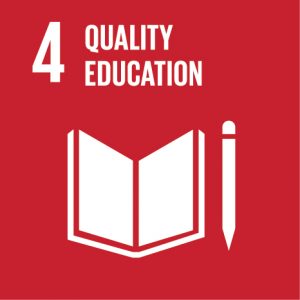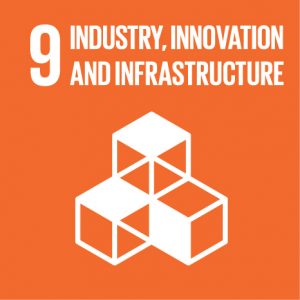 Non-Permissible Combination:
CCST9039 Statistics and Our Society
Course Description
This course aims to develop students' quantitative literacy for the understanding of scientific, technological and social issues. It consists of three themes: (1) Synthesizing multiple representations of quantitative data; (2) Understanding risk and uncertainty; and (3) Modelling and prediction of phenomena. The course will help students develop mathematical reasoning in contextualized scenarios.
The course will focus on the use (and mis-use) of quantitative information in the understanding (and mis-understanding) of scientific and technological issues we face in our daily lives. The limitation of quantitative information is also highlighted. Through case studies of various issues with the use of quantitative information, students will be able to develop critical eyes when handling socio-scientific/technological issues and to make informed decisions. Although the course addresses the use of mathematical reasoning in the better understanding of socio-scientific/technological issues, no pre-requisite specialized mathematics and science knowledge is required.
Course Learning Outcomes
On completing the course, students will be able to:
Interpret, organize and report logically and analytically on multiple representations of numerical information derived from daily life transactions.
Relate issues such as consumers' choice, resources and risk-taking in health and science.
Analyze novel or ill-defined problem situations embedded in messages raised in the media concerning socio-scientific issues.
Evaluate uses of statistics and scientific evidence in advertisement and media.
Critically evaluate different models representing the growth and pattern of some phenomena such as virus-spread and population growth, etc.
Communicate findings and views on socio-scientific issues with the support of quantitative data in platforms such as workshops, seminars and e-forum.
Offer Semester and Day of Teaching
First semester (Wed)
---
Study Load
| | |
| --- | --- |
| Activities | Number of hours |
| Lectures / Seminars | 22 |
| Tutorials | 12 |
| Reading / Self-study | 50 |
| Assessment: E-forum | 14 |
| Assessment: Group project | 30 |
| Assessment: Individual assignment | 20 |
| Total: | 148 |
Assessment: 100% coursework
| | |
| --- | --- |
| Assessment Tasks | Weighting |
| E-forum | 20 |
| Group presentation | 30 |
| Individual assignment (linked with group project) | 30 |
| Quiz | 20 |
---
Required Reading
Bennett, J. O., & Briggs, W. L. (2008).  Using and understanding mathematics: A quantitative reasoning approach (4th ed.). Boston; London: Pearson Addison Wesley. [Chaps. 1, 2, 3, 5, 7, 8, 9]
---
Course Co-ordinator and Teacher(s)
Course Co-ordinator
Contact
Dr I.A.C. Mok
Faculty of Education (Teacher Education and Learning Leadership)
Tel: 2859 2536
Email: iacmok@hku.hk
Teacher(s)
Contact
Dr I.A.C. Mok
Faculty of Education (Teacher Education and Learning Leadership)
Tel: 2859 2536
Email: iacmok@hku.hk
Mr A.M.S. Lee
Faculty of Education (Teacher Education and Learning Leadership)
Tel: 2859 2717
Email: amslee@hku.hk