CCST9006 Scientific and Technological Literacy
Chasing Biomedical Miracles: Promises and Perils

[This course is under the thematic cluster of 'Sustaining Cities, Cultures, and the Earth'.]
---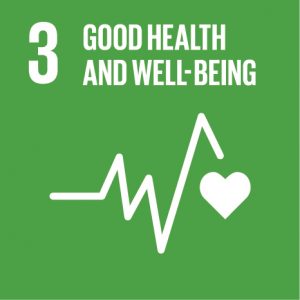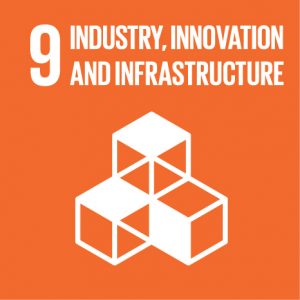 Non-Permissible Combination:
CCST9011 Biotechnology − Science and Impacts
Course Description
The growth of knowledge of the once secretive "grand design" of the human body is ever accelerating. With the resultant rapid developments in health technologies, many aspects of human health can now be addressed in ways that are simply unimaginable even in the recent past. In this course, we will examine how such "biomedical miracles" have offered us huge promises, but at the same time also have created new challenges some of which are perhaps potentially perilous. The current situation will be vividly illustrated by examples found in the application of knowledge of the human genome, organ transplantation, antibiotics, and cell communications. Learning in this course adopts an interactive, multi-activity, student-centered enquiry-based approach. Experiential learning is also a main feature of this course so as to stimulate and to expand those core intellectual skills on which learning depends. On the completion of this course, students are expected to acquire transdisciplinary vision on real-life problems in which science, especially biomedical science, is present as a major constituent.
[The 2-hour lecture and 1-hour tutorial will be held back to back each week on Wednesday for short lectures, video viewing, in-class exercises and small group discussions.]

Learning Outcomes
On completing the course, students will be able to:
Explain the basic process of scientific investigation.
Analyze how major biomedical discoveries have improved human health globally by providing the basics of disease mechanism, diagnosis and treatment.
Discuss the social and ethical implications of major biomedical discoveries.
Critically evaluate the social and ethical implications of biomedical discoveries.
Offer Semester and Day of Teaching
First semester (Wed)
---
Study Load
| | |
| --- | --- |
| Activities | Number of hours |
| Lectures (incl in-class exercises) | 24 |
| Tutorials | 12 |
| Reading / Self-study | 100 |
| Total: | 136 |
Assessment: 100% coursework
| | |
| --- | --- |
| Assessment Tasks | Weighting |
| In-class continuous assessments | 30 |
| Peer evaluation | 10 |
| Poster presentation | 30 |
| Individual reflective exercise | 30 |
---
Required Reading
Carlson, E. A. (2006). Times of triumph, times of doubt: Science and the battle for public trust. Cold Spring Harbor, NY: Cold Spring Harbor Laboratory Press.
Goldacre, B. (2009). Bad science. Harper Perennial.
Nobel Prize in Medicine. Nobelprize.org. From http://www.nobelprize.org/nobel_prizes/medicine/ [Selected presentations, press releases and/or information]
Recommended Reading
Greif, K. F., & Merz, J. F. (2007). Current controversies in the biological sciences: Case studies of policy challenges from new technologies. Cambridge, MA; London: MIT.
Hara, T. (2003). Innovation in the pharmaceutical industry: The process of drug discovery and development. Cheltenham, UK: Edward Elgar.
Loudon, I. (Ed.). (1997). Western medicine: An illustrated history. Oxford: Oxford University Press.
Rifkind, D., & Freeman, G. L. (2005). The Nobel Prize winning discoveries in infectious diseases. London: Elsevier Academic.
Sneader, W. (2005). Drug discovery: A history. Chichester, UK: John Wiley.
Watson, J. D. (2001). A passion for DNA: Genes, genomes, and society. Cold Spring Harbor, NY: Cold Spring Harbor Laboratory Press.
Recommended Website(s)
---
Course Co-ordinator and Teacher(s)
Course Co-ordinator
Contact
Dr N.S. Wong
School of Biomedical Sciences, Li Ka Shing Faculty of Medicine
Tel: 3917 9142
Email: nswong@hku.hk
Teacher(s)
Contact
Dr N.S. Wong
School of Biomedical Sciences, Li Ka Shing Faculty of Medicine
Tel: 3917 9142
Email: nswong@hku.hk
Dr S.Y.W. Shiu
School of Biomedical Sciences, Li Ka Shing Faculty of Medicine
Tel: 3917 9261
Email: sywshiu@hku.hk
Dr K.M. Yao
School of Biomedical Sciences, Li Ka Shing Faculty of Medicine
Tel: 3917 9275
Email: kmyao@hku.hk