CCST9006 Scientific and Technological Literacy
Chasing Biomedical Miracles: Promises and Perils

[This course is under the thematic cluster of 'Sustaining Cities, Cultures, and the Earth'.]
---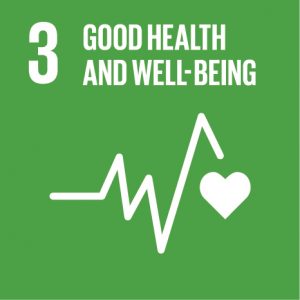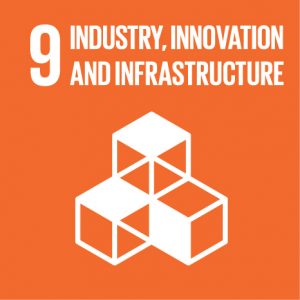 Non-Permissible Combination:
CCST9011 Biotechnology − Science and Impacts
Course Description
The aim of this course is to help students develop critical, balanced and multi-dimensional perspectives on the power of modern biomedical science in offering solutions to complex health problems against the new societal and ethical challenges brought by such technological advancements. It is hoped that by attending to the scientific, social and ethical ramifications of what modern medicine does to our lives and society, we may be able to shape biomedical progress to best suit our values. The course contents include: (i) Literacy in biomedical science – basic process of scientific discovery, combat with microbes, drug development, genes and the human genome; (ii) Interdisciplinary nature of scientific research for technological empowerment – organ transplantation; (iii) Complexity of the dynamic interactions between science and humanities in finding pragmatic solutions to major health problems.

Learning Outcomes
On completing the course, students will be able to:
Explain the basic process of scientific discovery and the historical and scientific background behind major biomedical breakthroughs.
Describe and explain how major biomedical discoveries have improved human health globally by providing the basics of disease mechanism, diagnosis and treatment.
Explain and evaluate the social and ethical implications of major biomedical discoveries.
Apply the above knowledge to critically evaluate other biomedical discoveries and their social and ethical implications.
Offer Semester and Day of Teaching
Second semester (Wed)
---
Study Load
| | |
| --- | --- |
| Activities | Number of hours |
| Lectures | 22 |
| Tutorials | 12 |
| Laboratory | 2 |
| Reading / Self-study | 55 |
| Assessment: Essay / Report writing | 35 |
| Assessment: Presentation (incl preparation) | 24 |
| Total: | 150 |
Assessment: 100% coursework
| | |
| --- | --- |
| Assessment Tasks | Weighting |
| Reading assignment (formative) | 0 |
| Essay | 40 |
| Tutorial discussion | 30 |
| Poster presentation | 30 |
---
Required Reading
Carlson, E. A. (2006). Times of triumph, times of doubt: Science and the battle for public trust. Cold Spring Harbor, NY: Cold Spring Harbor Laboratory Press.
Goldacre, B. (2009). Bad science. Harper Perennial.
Nobel Prize in Medicine. Nobelprize.org. From http://www.nobelprize.org/nobel_prizes/medicine/ [Selected presentations, press releases and/or information]
Recommended Reading
Greif, K. F., & Merz, J. F. (2007). Current controversies in the biological sciences: Case studies of policy challenges from new technologies. Cambridge, MA; London: MIT.
Hara, T. (2003). Innovation in the pharmaceutical industry: The process of drug discovery and development. Cheltenham, UK: Edward Elgar.
Loudon, I. (Ed.). (1997). Western medicine: An illustrated history. Oxford: Oxford University Press.
Rifkind, D., & Freeman, G. L. (2005). The Nobel Prize winning discoveries in infectious diseases. London: Elsevier Academic.
Sneader, W. (2005). Drug discovery: A history. Chichester, UK: John Wiley.
Watson, J. D. (2001). A passion for DNA: Genes, genomes, and society. Cold Spring Harbor, NY: Cold Spring Harbor Laboratory Press.
Recommended Website(s)
---
Course Co-ordinator and Teacher(s)
Course Co-ordinator
Contact
Dr S.Y.W. Shiu
School of Biomedical Sciences, Li Ka Shing Faculty of Medicine
Tel: 3917 9261
Email: sywshiu@hku.hk
Teacher(s)
Contact
Dr S.Y.W. Shiu
School of Biomedical Sciences, Li Ka Shing Faculty of Medicine
Tel: 3917 9261
Email: sywshiu@hku.hk
Dr N.S. Wong
School of Biomedical Sciences, Li Ka Shing Faculty of Medicine
Tel: 3917 9142
Email: nswong@hku.hk
Dr K.M. Yao
School of Biomedical Sciences, Li Ka Shing Faculty of Medicine
Tel: 3917 9275
Email: kmyao@hku.hk