CCST9073 Science, Technology and Big Data
Emotion, Cognition, and Brain

This course is under the thematic cluster(s) of:
---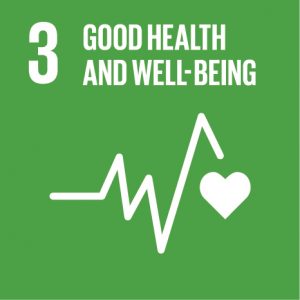 Course Description
We are all emotional. Have you ever wondered what exactly emotion is? Why do we have emotions? Do animals have emotion? Can robots have emotion? To what extent can we control our emotion? Or is emotion controlling us? It is important to explore the genesis of human emotion as it strongly affects human behavior, especially the extreme forms. To explore the questions above, we need to visit different fields of knowledge, including philosophy, psychology, and biology. The general aim of this course is to provide new understanding and inspire new thinking about our emotional selves through linking the subjective feelings to objective scientific studies of the human brain and cognition — and to ask about the meaning of "objective" and "subjective" — thereby approaching our fundamental humanity through the channels of emotion.

Course Learning Outcomes
On completing the course, students will be able to:
Understand the complex human behavioral patterns related to emotion from a neuroscientific perspective.
Describe the main research approaches and technologies being used in Neuroscience for studying human emotion and how they provide new insights and understanding about our brain.
Identify tangible research questions related to emotion/cognition and brain.
Better understand and make scientific judgement on the neuroscientific news reported by the media, clarify the exaggerated reports and myths for their surrounding people.
Describe the current development and limitations of neuroscience in investigating human's mind and link them to personal interests and pursuits.
Offer Semester and Day of Teaching
Second semester (Wed)
---
Study Load
| | |
| --- | --- |
| Activities | Number of hours |
| Lectures | 24 |
| Tutorials | 12 |
| Reading / Self-study | 40 |
| Assessment: Assignments | 20 |
| Assessment: Project | 40 |
| Total: | 136 |
Assessment: 100% coursework
| | |
| --- | --- |
| Assessment Tasks | Weighting |
| Project | 55 |
| Assignments | 45 |
---
Required Reading
Adolphs, R., & Anderson, D. J. (2018). The neuroscience of emotion: A new synthesis. Princeton University Press. [Chaps. 1-5]
Required Viewing
Docter, P. (Director). (2015). Inside Out.
---
Course Co-ordinator and Teacher(s)
Course Co-ordinator
Contact
Dr G. Ouyang
Faculty of Education (Human Communication, Development, and Information Sciences)
Tel: 3917 0370
Email: ouyangg@hku.hk
Teacher(s)
Contact
Dr G. Ouyang
Faculty of Education (Human Communication, Development, and Information Sciences)
Tel: 3917 0370
Email: ouyangg@hku.hk