CCST9079 Science, Technology and Big Data
Gender, Science, and Self-Shaping: Biohacking and Techno-Identities

This course is under the thematic cluster(s) of:

Gender, Sexuality, and Diversity (GSD)
---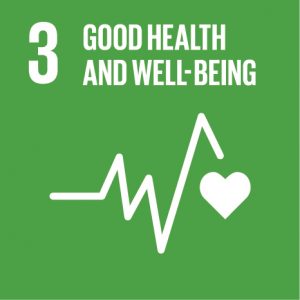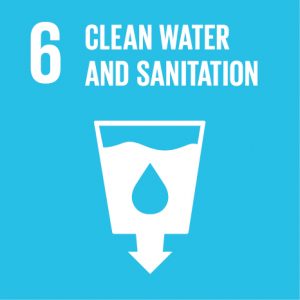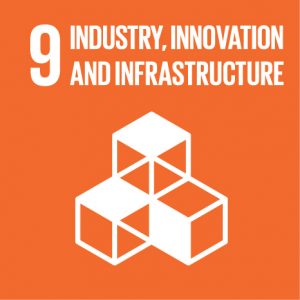 Course Description
A frail and sickly Steve Rogers consumed the "Super-soldier serum" and became Captain America with enhanced strength, while Jennifer Walters received a blood transfusion from Bruce Banner, and gained her superpowers as She-Hulk. While these specific fantastical examples (and results) exist only in the Marvel Universe, the desire for biohacking, or the act of literally "hacking" one's body, is pervasive. Whether one takes vitamin supplements or implants a chip into their body, biohacking as a concept is extremely vague and wide-ranging.
In this course, students will explore theoretical approaches and ethical concerns on the practices of biohacking and gender. How does biohacking influence individual gendered identities and stereotypes? What are the ethical responsibilities that now face us with an explosion of "self-shaping" technologies? How is "science" related to all of these issues?
Students will examine biohacking through two major approaches. First, they will study body hacking, which can be explained as literally "hacking" one's body in a do-it-yourself (DIY) manner to change both the appearance and the functionality of one's physiological condition. Practitioners based in HK and elsewhere will be invited for guest presentations to give students a more "hands-on" experience. Second, students will engage with biohacking through the "quantified self," that date-identity which has been enhanced in recent years by the use of wearable personalised technology that allows for the measurement of biomarkers and physiological behaviours.
Students will practice this theory of the "quantified self" as part of their assessment for the course and journal their experiences in conceptualising their everyday life via wearable technologies, thereby gaining first-hand understanding and generating new understandings of how biomarkers as part of a more general trend may change behavioural patterns, attitudes, and gendered identities.

Course Learning Outcomes
On completing the course, students will be able to:
Critically reflect on and analyse the main issues and debates regarding the production and consumption of scientific knowledge and the cultural and political goals of the Biohacking movement.
Critically analyse the ways in which social, cultural and political contexts shape the ways in which science and gender interact via their study of biohacking.
Engage with and understand the diverse challenges faced by those who are marginalised by examining Critical Disability Studies, understanding gender transitioning issues, and other science and gender themes and topics.
Demonstrate how to critically read and examine data and scientific information that is in the media, and to evaluate information that is used by biohackers to support their claims.
Offer Semester and Day of Teaching
Second semester (Wed)
---
Study Load
| | |
| --- | --- |
| Activities | Number of hours |
| Lectures | 24 |
| Tutorials | 8 |
| Reading / Self-study | 36 |
| Assessment: Group presentation (incl preparation) | 6 |
| Assessment: Journal | 12 |
| Assessment: Project | 36 |
| Total: | 122 |
Assessment: 100% coursework
| | |
| --- | --- |
| Assessment Tasks | Weighting |
| Participation in lectures and tutorials | 20 |
| Tutorial presentation | 15 |
| Journal writing | 20 |
| Final project | 45 |
---
Required Reading / Viewing
Week 1: Introduction
Week 2: Introduction to Biohacking Gender
Fragnito, M. (2020). Commoning Molecules: Decolonising Biological Patents by Gender Hacking Protocols. Journal of International Women's Studies, 21(7), 153-169.
Mary Maggic. (2017, March 31). Housewives Making Drugs. https://vimeo.com/211018036 [Video]
Week 3: Biohacking—Citizen Science or Quack Remedies? Posthumanistic/Transhumanistic Debates
Malatino, H. (2017). Biohacking Gender: cyborgs, coloniality, and the pharmacopornographic era. Angelaki, Journal of the theoretical humanities, 22(2), 179-190
Week 4: Biohacking Food: Diets, Supplements, and Building Bodies
Week 6: Biohacking and Wearables/Implantables
Gangadharbatla, H. (2020). Biohacking: An exploratory study to understand the factors influencing the adoption of embedded technologies within the human body. Heliyon, 6(5), e03931.
Koester, M. (2018, June 8). Why People Self-Track: Research on the Motivations Behind the Quantified Self and Self-Trackers. From http://www.markwk.com/why-people-self-track.html
Thierer, A. D. (2015). The Internet of Things and Wearable Technology: Addressing Privacy and Security Concerns without Derailing Innovation. Richmond Journal of Law and Technology, 21(6).
Wexler, A. (2017). The Social Context of 'Do-It-Yourself' Brain Stimulation: Neurohackers, Biohackers, and Lifehackers. Frontiers in Human Neuroscience, 11, 224.
Wolfram, S. (2012, March 8). The Personal Analytics of My Life. From https://writings.stephenwolfram.com/2012/03/the-personal-analytics-of-my-life/
Weeks 7 and 8: Biohacking Transitions and Ageing
Ellison, K. (2020). Upgrade to Obsolescence: Age Intervention in the Era of Biohacking. Engaging Science, Technology and Society, 6(39).
Hammond, R. (2016). Open Source Gendercodes. From http://opensourcegendercodes.com/projects/osg/
Preciado, P. B. (2013). Testo Junkie: Sex, drugs, and biopolitics in the pharmacopornographic era. Feminist Press.
Tsang, M. (2017). Open source estrogen: From biomolecules to biopolitics… hormones with institutional biopower!  Massachusetts Institute of Technology. [Selections]
Week 9: Ableist Technologies and Biohacking Solutions
Week 10: Crip Technoscience and Critical Disability Studies
Hamraie, A., & Fritsch, K. (2019). Crip technoscience manifesto. Catalyst: Feminism, Theory, Technoscience, 5(1), 1-34.
Weeks 11 and 12: Biohacking: Dangers, Disasters, and Ethical Concerns
Engells, T. E., & MacIntyre, R. (2016). Do it yourself biology – committed hobbyists or dangers to the public safety? Journal of healthcare protection management: publication of the International Association for Hospital Security, 32(2), 39-54.
Keulartz, J., & van den Belt, H. (2016). DIY-Bio – economic, epistemological and ethical implications and ambivalences. Life sciences, society and policy, 12(1), 7.
Seyfried, G., et. al. (2014). European do-it-yourself (DIY) biology: beyond the hope, hype and horror. Bioessays, 36(6), 548-51.
Stanford Engineering Staff. (2019, October 8). Mildred Cho: Ethics in the age of easy gene editing. From https://engineering.stanford.edu/magazine/article/mildred-cho-ethics-age-easy-gene-editing
---
Course Co-ordinator and Teacher(s)
Course Co-ordinator
Contact
Dr I. Nakayama
Hong Kong Institute of for the Humanities and Social Sciences
Tel: 3917 1919
Email: nakayama@hku.hk
Teacher(s)
Contact
Dr I. Nakayama
Hong Kong Institute of for the Humanities and Social Sciences
Tel: 3917 1919
Email: nakayama@hku.hk