Passion Project Workshop: Play, Learn, Grow by Vince Siu
30 September, 2021 @ 3:30 pm

-

4:30 pm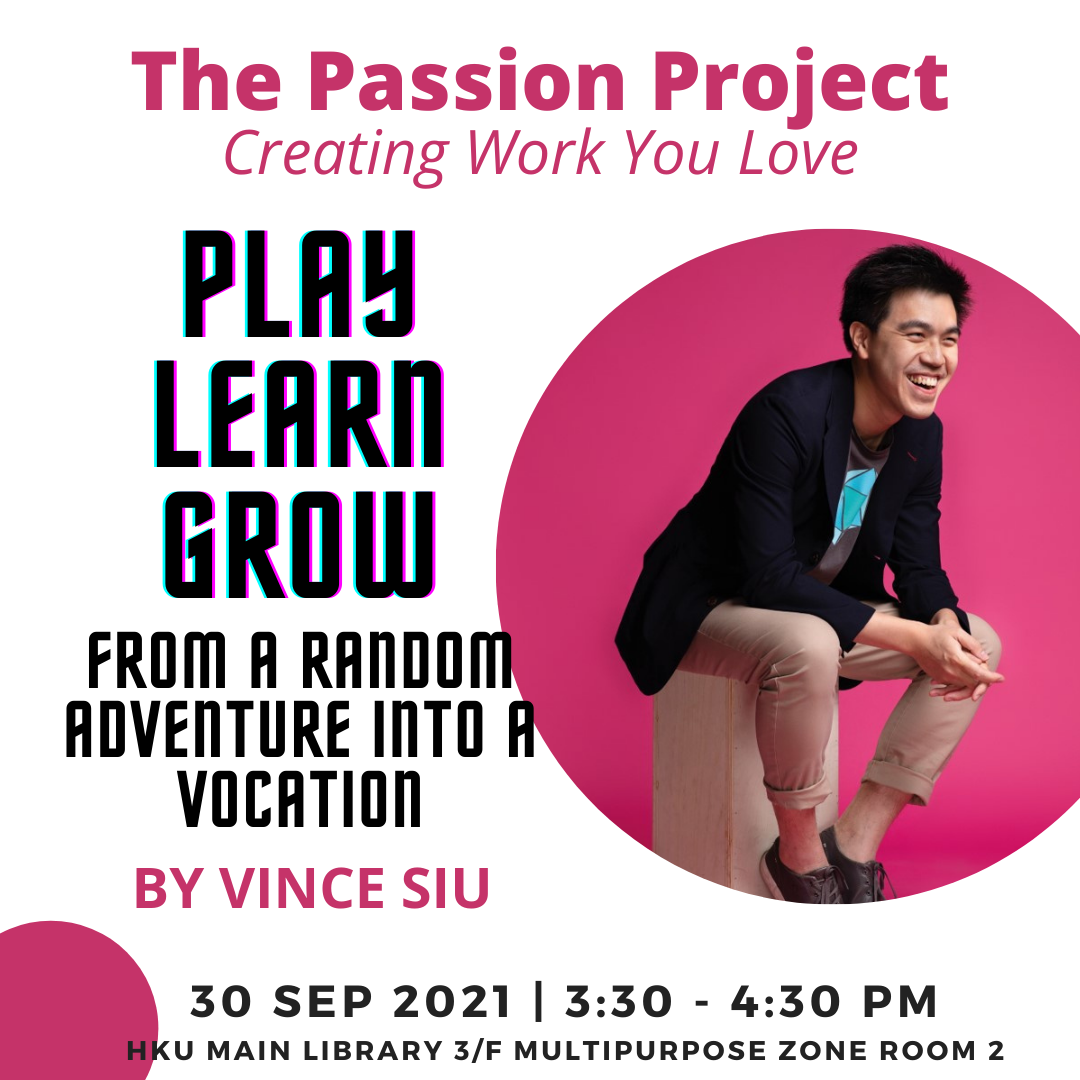 In this Passion Project workshop, Vince Siu will share his 10-year journey of finding and pursuing his passions. Starting from three summers teaching in high school, flirting with music school, dipping his toes into banking and consulting, and then rediscovering his passion for education, Vince will discuss some important lessons he's learned throughout his career, debunk myths on business models and the ideals of entrepreneurship – and, of course, share some interesting facts about games and concepts from gaming.
If you like playing and thinking about games, diving headfirst into new adventures, and exploring new ideas and concepts, this presentation is for you!
About the Facilitator
Vince Siu is the Founder and CEO at Press Start Academy, a Hong Kong-based education startup reimagining learning through play and games. Vince has extensive experience with gamification and learning experience design, designing and delivering pioneering game-based educational programs for corporate and educational clients. Before his startup adventures, Vince worked in digital strategy and program management in the financial services and management consulting industries. Vince has been named a Global Shaper by the World Economic Forum and was recognized in 2020 as a Gen.T Leader of Tomorrow. He is also an Ambassador of HundrED.org, a global not-for-profit organization that seeks and shares inspiring innovations in K12 education.
Registration
To attend this event, please register before 27 September 2021.