Passion Project Workshop: Work, Play, Love by Michael Rivera
30 May, 2022 @ 3:30 pm

-

5:00 pm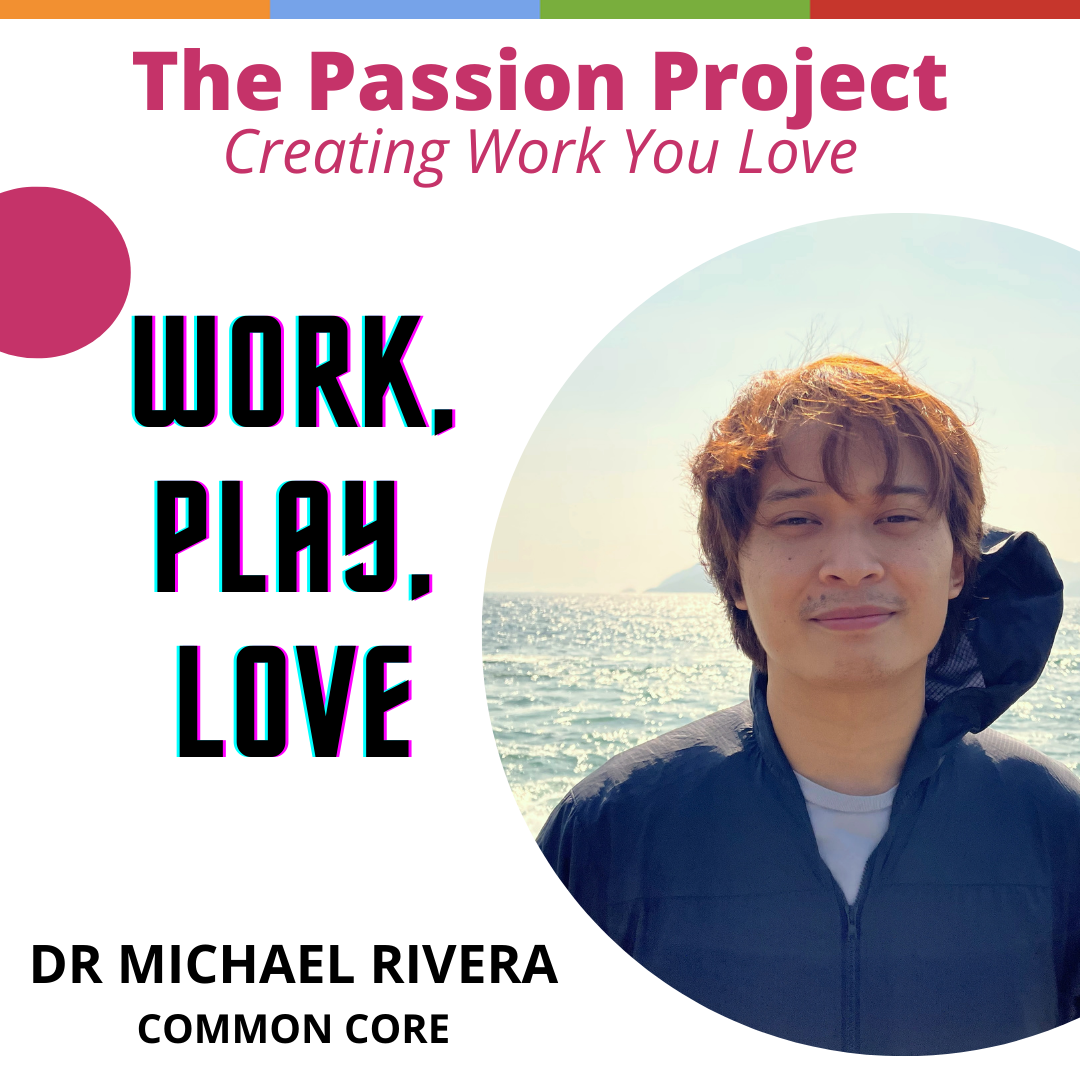 How do we nurture our passions and work towards our goals while also taking care of ourselves?
What questions do we need to ask ourselves?
How and where can we seek professional and emotional support?
And why does loving the work we do necessitate that we learn to love ourselves too?
In his talk, Michael will first share some of his own experiences trying to make sense of the many options that were presented to him throughout his life. When should one follow a gut instinct telling them a change in direction is necessary, even though they may be leaving safety and stability behind?
Second, Michael will speak about self-care, self-expectations, self-forgiveness and self-compassion. Following our passions definitely isn't easy all the time, and can require one to face new obstacles and sacrifices.
About the Facilitator:
Dr Michael Rivera is a biological anthropologist, bioarchaeologist and science communicator currently working at the Common Core Office as a Research Assistant. All of his work centres around the study of human history and culture, especially through the study of human remains from the past. He holds an MPhil and PhD from the University of Cambridge, where he completed research on how humans have adapted to river and coastal environments. In the coming academic year, he will teach his own Common Core course at HKU entitled, "Everything You've Ever Wanted to Know About Humans".
Registration
To attend this event, please register here.