Greetings to Students
Dear students,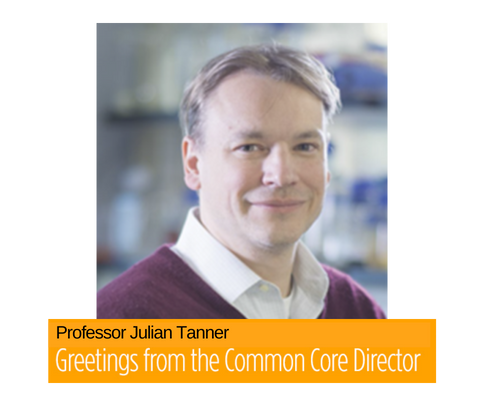 Welcome to the Common Core!
The Common Core engages all undergraduate students of HKU to tackle the most significant challenges of our fast-changing societies through learning and connecting across disciplines, developing a set of core competencies in communication, critical thinking and collaboration.
As I write this at the start of 2023, there are great opportunities and challenges arising – many of which had been previously unforeseen. A transdisciplinary perspective is critical: from pandemics to new global tensions, from climate change to increasing inequality, from the polarisation of digital media to the advancements of Artificial Intelligence. Perhaps the only certainty is that there will continue to be fast-paced change during your time at University and across your future lives. Flourishing in changing circumstances and leading solutions to unforeseen challenges will need transdisciplinary vision coupled to the important specializations you are learning in your Majors.
University Aim 2 "Tackling novel situations and ill-defined problems" (https://tl.hku.hk/tl/#aimsug) is particularly apt for the Common Core. You will engage with all of the aims of our university – academic/professional excellence, self-reflection, global citizenship, communication and collaboration, and leadership and advocacy for the improvement of the human condition.
The Common Core offers over 150 courses across four Areas of Inquiry taught from all ten of the University's Faculties to engage with such novel situations and ill-defined problems. Beyond these courses there is much more – transdisciplinary minors, future readiness workshops, international exchanges, undergraduate research opportunities, and significant engagement with society partners both locally and internationally. We welcome your creative ideas for further new innovations for your Common Core.
Explore to find your passion and interest, and let's develop opportunities to learn, to connect, to grow, and to make a positive difference to the world around you.
Engage, experiment, enjoy!
Julian
Julian A. Tanner, PhD
Professor and Director
The Common Core
January 2023