Internationalizing the Curriculum – An Informal Conversation Session with Professor Dina Iordanova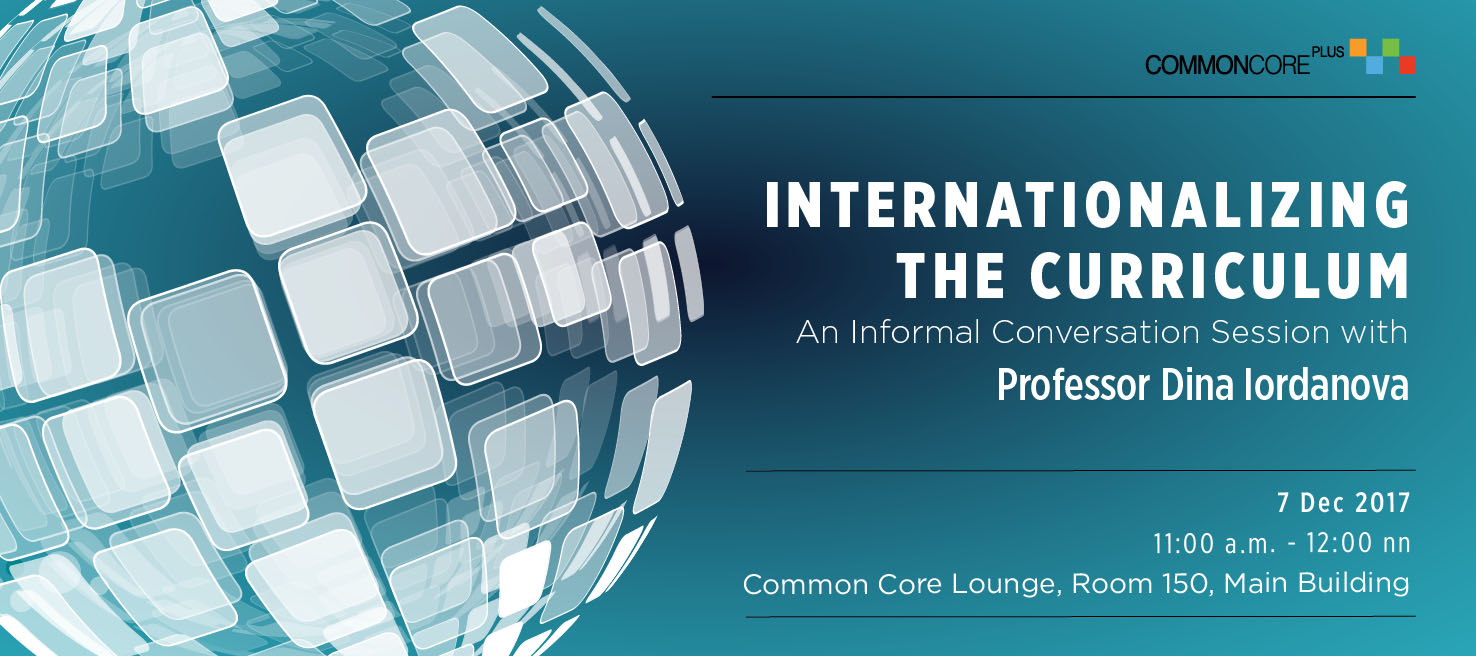 Message from Common Core Curriculum Committee
Internationalizing the Curriculum – An Informal Conversation Session with Professor Dina Iordanova
Date : December 7, 2017 (Thursday)
Time : 11:00 am to 12:00 nn
Venue : Common Core Lounge, Room 150, 1/F, Main Building

Dina Iordanova has recently arrived HKU to take up her position as Visiting Research Professor of the School of Humanities under the Visiting Research Professors Scheme. She is Professor of Global Cinema and Creative Cultures at the University of St Andrews in Scotland. Her projects relate to the global circulation of film: she has been involved with the study of film festivals, film on board of international airlines, diasporic DVDs in ethnic food shops, global blockbusters, and cinema on the Internet. She is also a global traveller.
Since her expertise is closely related to the Global Issues AoI of the Common Core, we thought this might be a fitting opportunity for Common Core teachers to benefit from her expertise and experience through an informal chat on current trends in global issues / teaching global issues across the curriculum.
Issues for discussion include:
How can the study of popular culture facilitate the inclusion of global culture in the curriculum?
How studying the circulation of cultural material is in fact study of globalisation?
How to include film, cultural institutions and the study of diasporic cultural practices in teaching?
All are welcome!
Common Core Curriculum Committee