Approved Projects and Faculty Mentors
Download the template of Project Completion Report – PDF (Updated 11MAY2021) 
Download the template of Project Completion Report – DOCX (Updated 11MAY2021)
Application Form – PDF (Updated 28DEC2020)
Application Form – DOCX (Updated 28DEC2020)
A Call for
TransDisciplinary
Undergraduate Research


Proposals
First Year to Final Year UG Students
Funded Research Projects
$500~$20,000
Virtual & Physical Options
~Conditions Permitting~
APPLICATION DEADLINE (UPDATED)
First Round: 15 January (Friday) 2021, 23:59
Second Round: To be confirmed
ONLINE ORIENTATION


4 January (Monday) 2021, 18:00-19:00
Register here
Cultivating Curiosity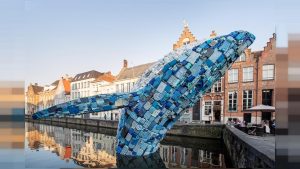 Guidelines (Updated 28Dec2020)
Open to: First Year to Final Year UG Students

Funding Available: $500~$20,000 per project

Suggested Project Duration: One semester or one year (Your project must be completed before you graduate. Project duration CANNOT be less than 6 weeks.)

Your project can be funded/unfunded, empirical/theoretical, individual/group, academic/community, involving any fields and any forms of research activities that you are interested in

How to Apply: Complete the application form and send it to commoncore@hku.hk

Proposals will be reviewed by the Common Core on the basis of creativity, feasibility, potential for impact, and the transdisciplinarity of project

For the first round of applications the Common Core will inform the applicants whether their proposals have been accepted, rejected, or a revision is needed by 5 February (Friday) 2021

Late applications will NOT be accepted
---
Report, Evaluation and Disbursement of Funding (Updated 28Dec2020)
All students will deliver a poster presentation (either virtually or physically) for the Common Core and others upon the end of projects
Students can use the grant to cover expenses in research materials and equipment, travelling to remote research fields, and the above poster presentation
Examples of expenses that CANNOT be covered include: entertainment or accommodation expenses, any form of salaries and wages for helpers, journal publication fees, and others
Funding will be provided to students in form of reimbursement upon the Common Core's receipt of a full completion report from students on the research study and its findings after the project has completed
The above completion report should include a clear project financial breakdown, with receipts (original copies) of individual expenses items attached. A template of completion report will be provided by the Common Core
---
---
Why Common Core TransDisciplinary Undergraduate Research?
Research, as the practice of cultivating curiosity and responding in a structured manner to the questions that take shape around that curiosity, is essential to the experience of the Common Core and to your own personal and professional development.
Transdisciplinarity, in this context, is simply that idea that research occurs from the first moment you step onto campus and across the types of questions and methods of inquiry that motivate, in different ways, all 10 of HKU's Faculties.
What is Research?
The Common Core takes "research" as any set of practices that formalizes, however modestly, a set of questions that move you into your own curiosity and into greater knowledge of how the world operates. This encompasses a wide range of fields from the arts through the humanities, social sciences, law, and the range of the different physical and natural sciences.
Choose the research and presentation format that most moves you forward on your own projects of importance.
Benefits: Create or inflect new knowledge, explore your deepest questions, build the skills and networks useful for your future. Work across disciplines, cultures, and social sectors. Build a local, regional, and international network to enhance your own career plans. Develop your communication, collaborative, and research skills. Finally, gain experience in a meaningful research project and build up your academic portfolio!
Individual or Collaborative Projects: You may work individually or with a small group of peers. You will also need to identify a Faculty Mentor.
Funding: A range of funding between $500-$20,000 is available, but, for exceptional proposals, the Selection Committee will consider larger or smaller amounts.
The final funding will be based on your budget proposal, fulfillment of the project-goals, and alignment with HKU Research Guidelines.
If you need help finding Faculty Mentors or Collaborators at HKU, in the city, or globally, please let us know. We encourage research organized around any of the UN's Sustainable Development Goals (https://sdgs.un.org/goals), but if your areas of interest are in Gender Equity, Cities & Communities, or Health & Well-Being, we can also connect you to other students working on the Common Core's Project, Critical Zones: Gender, Cities & Well-Being.
---
Please return the application form to us at commoncore@hku.hk before the application deadline
We will touch base with you about your proposal upon receiving it
The Common Core is here to help facilitate the process at every step of the journey,
so don't hesitate to ask questions!
Engage~Experiment~Enjoy!