Designing Games For Change Session 2: Creating a Prototype with the Unity Game Engine
7 October @ 10:00 am

-

11:30 am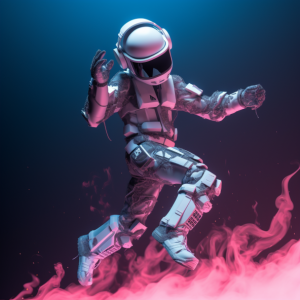 This project is an opportunity for both HKU students and staff to experiment with designing a game experience to drive positive change. Your game can address sustainability issues such as climate change and environmental protection, social justice and discrimination, ethics and citizenship, or teach skills for human flourishing.
Our partners, Press Start Academy, will mentor and guide you through learning the principles of game design, ideation, prototyping, and experience design. You will also learn how to use Generative A.I. applications in the design of your games.
Participants can choose to attend just the two workshops or go all-the-way by designing your game and submitting it for international competition at the Games for Change conference. Press Start Academy may also extend an offer to commercialise and publish your games.
Workshops:
Session 2: Creating a Prototype with the Unity Game Engine (Oct 7, 10:00 am – 11:30 am) – Online
This online workshop takes your serious game design skills to the next level, and is the perfect follow-up to our previous session, focusing on practical application for digital game design. Guided by an expert from Unity's Social Impact team, you'll delve into the intricacies of the Unity game engine, learning how to transform your hackathon solutions into immersive digital experiences. Attendance at the first session is a prerequisite, ensuring you're equipped with the foundational knowledge needed to maximize this hands-on opportunity. Elevate your serious game prototypes, engage your audience, and bring your ideas to life with Unity's cutting-edge capabilities. All participants will receive a free Unity Educational License.