Designing Games For Change Session 1: Foundations and Principles for Designing a Serious Game with GenAI
23 September @ 2:30 pm

-

5:30 pm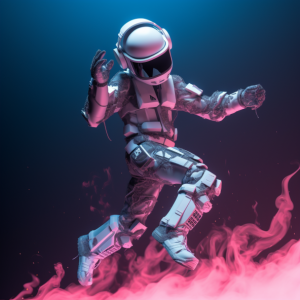 This project is an opportunity for both HKU students and staff to experiment with designing a game experience to drive positive change. Your game can address sustainability issues such as climate change and environmental protection, social justice and discrimination, ethics and citizenship, or teach skills for human flourishing.
Our partners, Press Start Academy, will mentor and guide you through learning the principles of game design, ideation, prototyping, and experience design. You will also learn how to use Generative A.I. applications in the design of your games.
Participants can choose to attend just the two workshops or go all-the-way by designing your game and submitting it for international competition at the Games for Change conference. Press Start Academy may also extend an offer to commercialise and publish your games.
Workshops:
Session 1: Foundations and Principles for Designing a Serious Game with GenAI (Sep 23, 2:30 pm – 5:30 pm) –  CPD-LG.18, Centennial Campus

Unlock the potential of Generative AI in this workshop hosted by Press Start Academy and Games for Change Hong Kong. Learn how to craft serious games that tackle crucial societal issues such as education, sustainability, social justice, and more. We'll delve into the foundational principles, strategies, and tools that empower you to create compelling, immersive, educational gaming experiences. Whether you're a hackathon participant seeking to showcase your solutions or a game design enthusiast, this workshop offers a unique opportunity to merge innovation with purpose and drive meaningful change through game development.