Communication! Future Readiness across Digital, Visual, Writing, and Speaking Literacies.
27 April, 2022 @ 12:30 pm

-

2:00 pm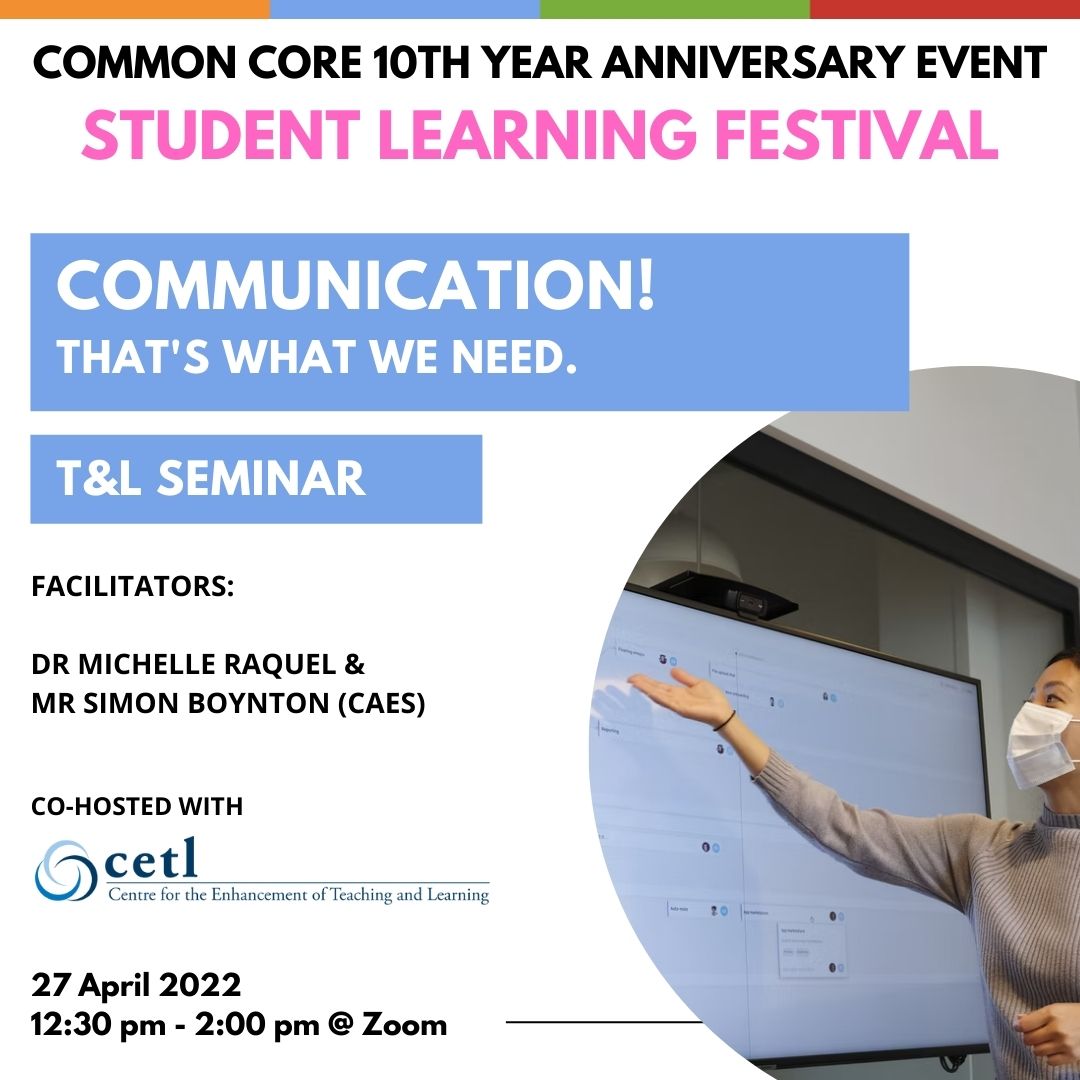 What, in our time, does it mean to "communicate" effectively? Why, for students, is enhancing communication skills absolutely essential? 
Many undergraduate courses teach content but have assessment tasks which test both students' knowledge of content and how they communicate this. Examples of the communication assessments are an essay, a report, an oral presentation, a poster, or a video. The CIC (Communication-Intensive- Courses) initiative promotes the teaching and assessment of communication skills alongside content. In this presentation, we will first provide a summary of the communication assessments and what we have learned from the 100+ courses we have badged so far as part of the CIC initiative. Two teachers will then share their experiences of how the CIC initiative has helped them to enhance the assessments in their undergraduate courses.
Come explore in an informal workshop co-hosted by the CC and CETL.

https://www.cetl.hku.hk/tdgfest22/event/special-workshop/