Student Sharing Session: A Community of Practice: The Value of Virtual Exchanges and Internships (Student Learning Festival)
27 April, 2022 @ 4:30 pm

-

6:30 pm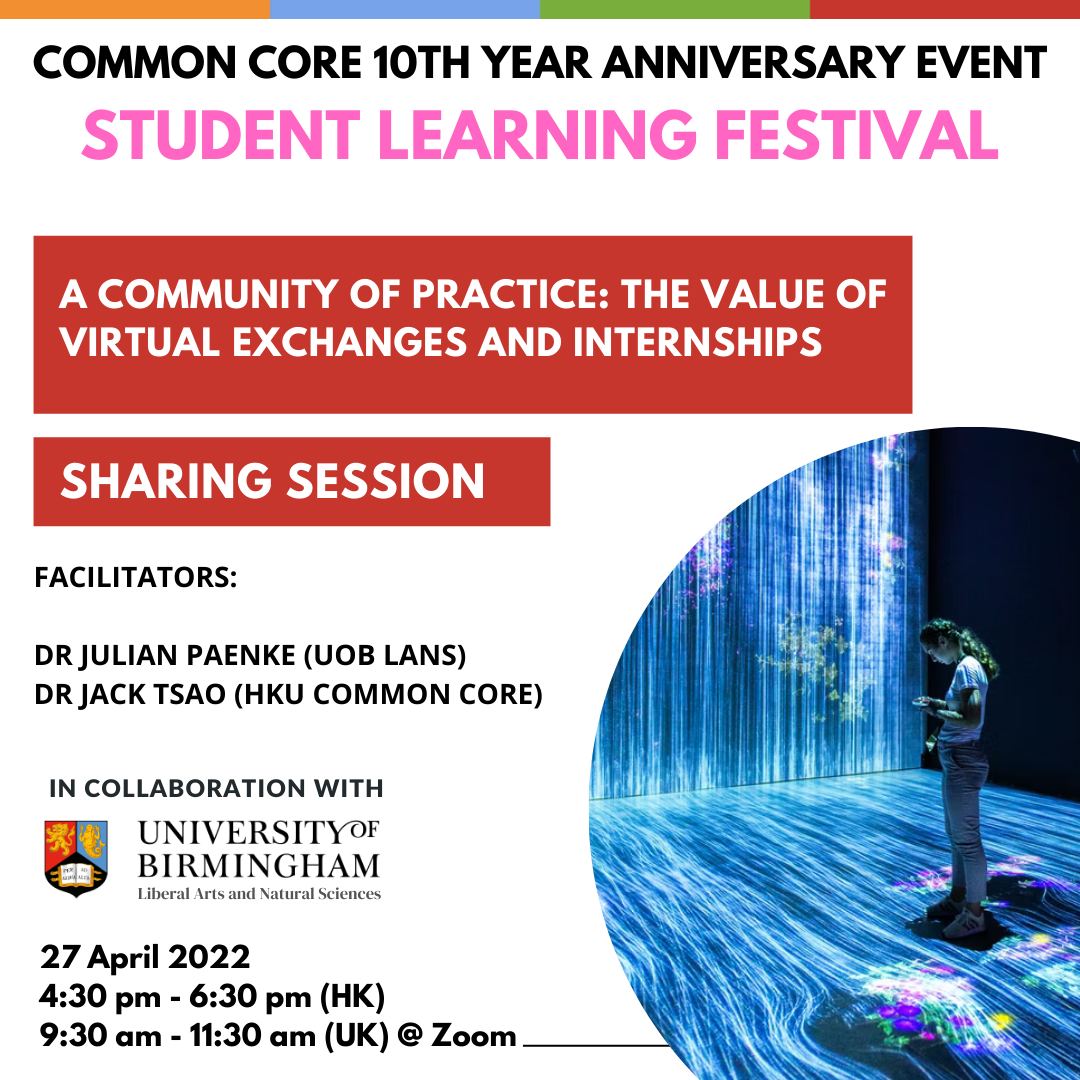 What does civic leadership mean in the digital age? What are the social problems that concern young people in Hong Kong and Birmingham? How can civic leadership developed in exchanges and internships help to address these issues?
Join us for a Community of Practice sharing session between students from the University of Hong Kong Common Core and the University of Birmingham Liberal Arts and Natural Sciences (LANS). Students will share their experiences working on social problems within a placement learning experience and the challenges of a dominantly virtual environment – either in virtual internships or caused by the pandemic.
The interactive session will include sharing, generating ideas, and developing possible standards and remedies. The outcome of the session is to formulate guidelines for students in online placement environments and how educators/ administrators can more effectively support students on virtual placements.