&nbsp

10-Week Blockchain Course: NEAR Web Series by Blockchain@HKU
Blockchain @ HKU (A Common Core Student Learning Partner) proudly presents the NEAR Web Series, aimed at offering HKU students a technical introduction to the Near Protocol and general blockchain knowledge. Over the course of 10 weeks, the series will provide an introduction to the NEAR ecosystem. Each workshop is facilitated by different students blockchain clubs across leading universities internationally*, with invited guest speakers from the NEAR Ecosystem. The workshops will be a combination of technical or non-technical content, from smart contract review to NFTs guide.
Our aim is to offer a dynamic opportunity for students to learn, be challenged, and hack on the blockchain. Develop your technical and nontechnical capabilities over the course and take advantage of the incentives for students to develop projects through grants and funding after the completion of the web series.
The course will run from 19 March 2022 until 21 May 2022 and be online and free of access for students. All HKU students are welcome!
* Contributing university student clubs: Cambridge Blockchain Society, Princeton Blockchain Society, Boiler Blockchain (Purdue), Imperial Blockchain, UW Blockchain Society (University of Washington), Blockchain @ UBC (University of British Columbia), Blockchain at UCI (UC Irvine), Kryptosphere (Student across universities in France), Blockchain @ ASU (Arizona State University), Blockchain at San Diego, NYU Blockchain Technology Club, and Blockchain@HKU.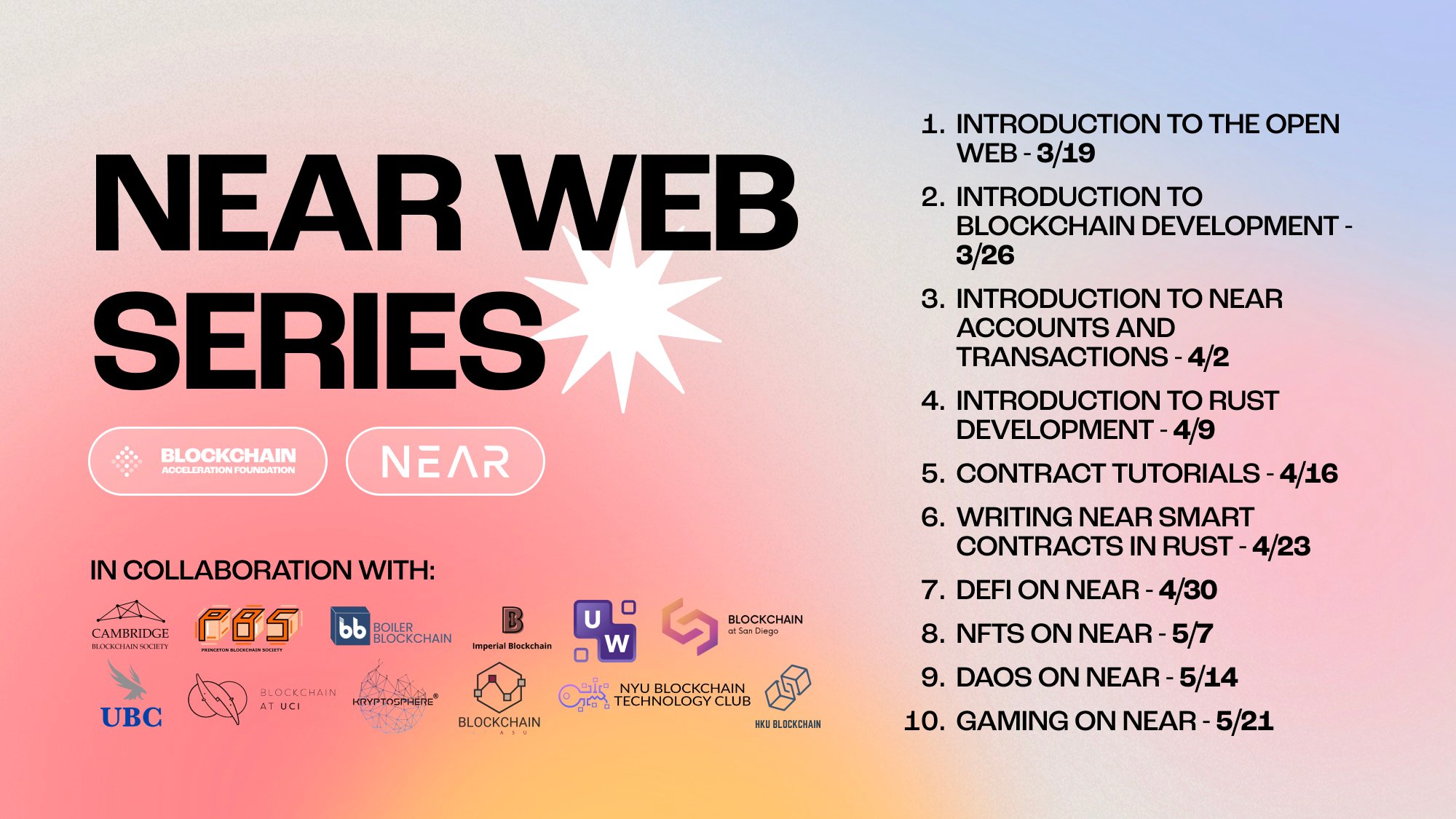 For more opportunities, please contact Blockchain@HKU.