Fully Online Common Core Courses in 2023-24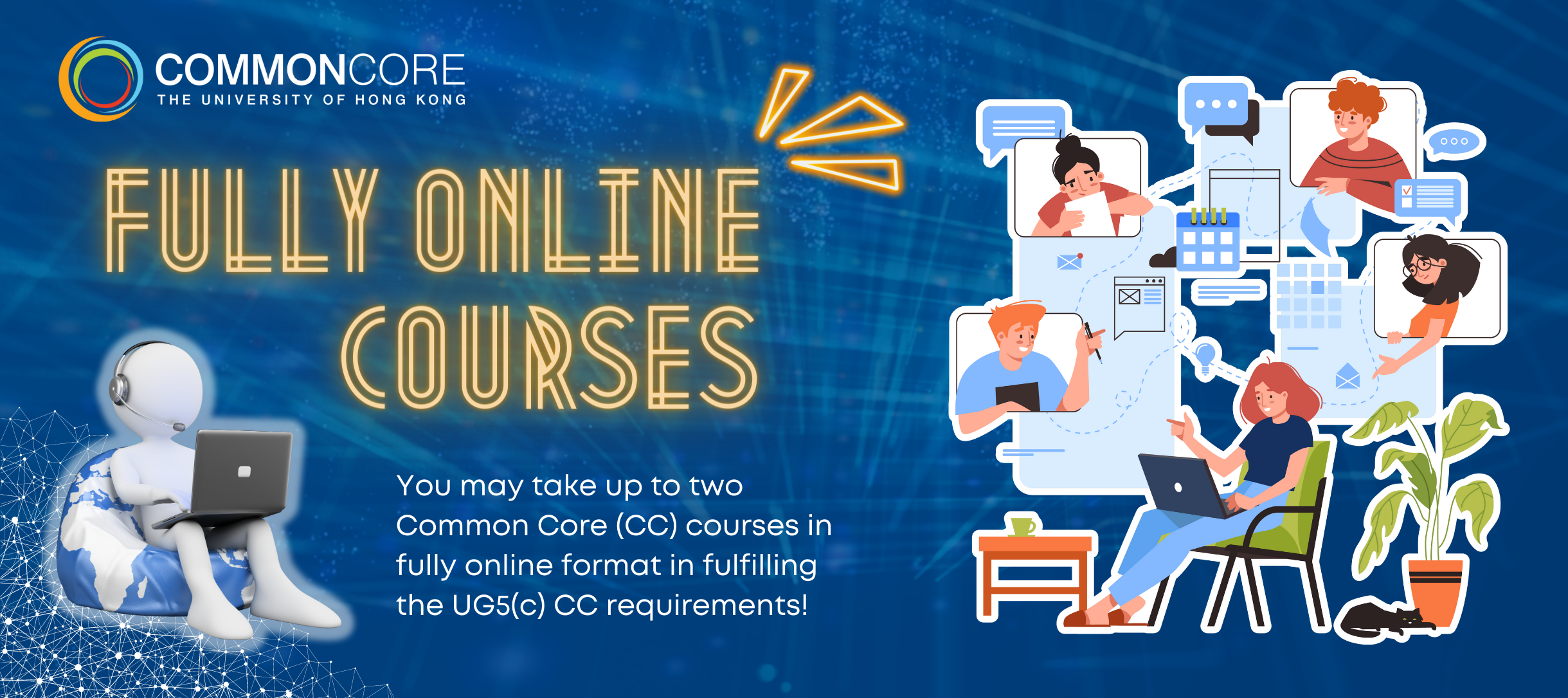 A total of 18 fully online Common Core (CC) courses (see list below) will be offered to HKU regular students during the first and second semesters of the academic year 2023-24.
All the class activities and assessments of these courses will be conducted online, and thus students would be able to complete the entire courses online. (Please note, however, that the class activities are scheduled at fixed times and students taking the courses should participate online at these scheduled times.)
As these courses can be accessed from anywhere with an internet connection (via Moodle, Zoom, and other learning platforms), they will provide flexibility and convenience for students, especially outgoing exchange students, who might not be able to return to campus in achieving CC course credits.
In fulfilling your CC requirements for graduation under UG5(c), you may take up to 2 CC courses in fully online format. The course approval method for CC fully online courses is the same as other CC courses, i.e. first-come-first-served during the course selection period in August, and auto-ballot during the add/drop period. [Click here to learn more.]
For enquiries, please contact commoncore@hku.hk.
Fully online CC courses on offer in 2023-24